Ski Areas > Northern Alps > Tarentaise
The Tarentaise area is situated in the Northern Alps region. The area played host to a number of events in the 1992 Albertville Winter Olympics including the bob at la Plagne and the men's downhill on the Face de Bellevard at Val d'Isère.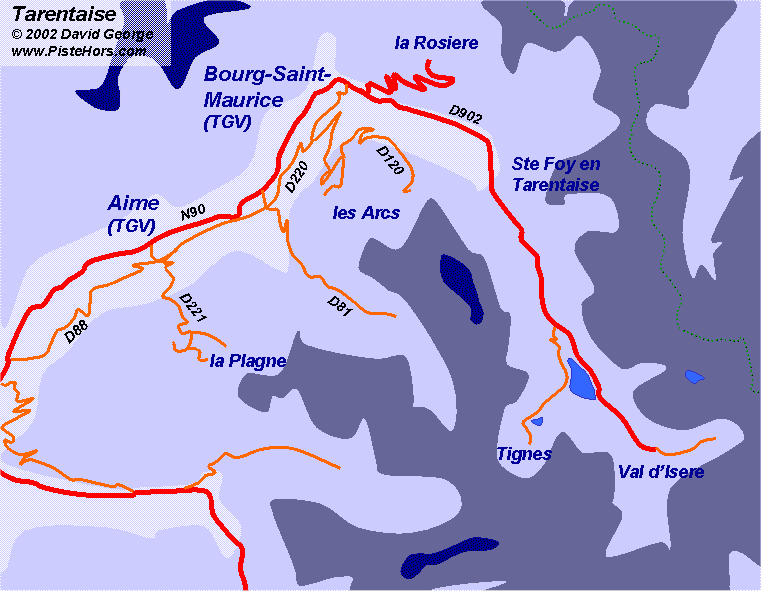 Ski Resorts
Further Information
Mountain Rescue
Mountain rescue is operated in shifts by branches of the PGHM (Gendarmerie) and CRS (National Police). They will coordinate with the piste rescue, fire brigade and civil security. In the Tarentaise they operate a joint emergency telephone number: 04 79 08 29 30. You can also call 112.
<< Oisans | Northern Alps | Val d'Arly >>