Ski and Snowboard News
Sunday, 10 February, 2013
Road and lift closures. Evacuations and residents confined to their homes. The storms that have brought over 7 meters of snow to the Pyrenees since the New Year don't seem to be putting a smile on ski resort director's faces. Quite the opposite in fact. Some are asking if they were not better off with last season's snow drought. Yesterday at Mourtis, a resort where skiers are more familiar with grass and mud, the piste bashers were running non-stop and the upper lifts have barely opened all week. The diesel bills is eye watering.
Thursday, 07 February, 2013
No not Valdez in Alaska or Niseko in Japan but the spa town of Cauterets in the Pyrenees. Normally better known for its suphur smelling waters the town has been battling against snowmaggedon since the New Year. Anyone who has followed our snow reports will have noticed that the avalanche risk in the area has seemingly been stuck on "High"; that is because the area has seen over 7 meters (that's 276 inches) since the start of January.
Saturday, 02 February, 2013
The Daube has a good article on the long shadow cast by the ghost stations of the alps and focusses on Drouzin le Mont. They also talk about Abondance (saved by an American who then threw in the towel and currently run by the town hall) and St Honore (la Morte) both of which we've covered in previous articles. It is a nearly decade since St Honore was bought by a mysterious Savoyard company called La Fourmi (The Ant) for 1.6 million euros. Two of the buildings were done up and the apartments sold. Another building was bought by a notaire. In 2011 the final building got planning permission in 2011 for CP Promotion, a subsidary of La Fourmi but since then, nothing. It seems the curse of St Hughes still blights this community.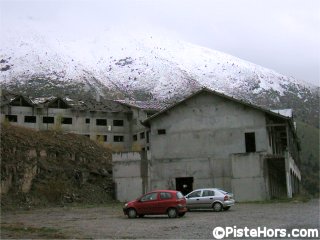 Wednesday, 23 January, 2013
After 11 days of competition, in extremely harsh weather conditions, the 2013 edition of the Grande Odyssée Savoie Mont-Blanc (GDO) finished today with the victory of Czech Jiri Vondrak who covered the 1 000 km distance and 30,000 meters of vertical in 42h22'39''. Slovak Milos Gonda came second at 27'08'' and the first Frenchman Jean Philippe Pontier (who won the first leg) followed in third place. The first woman overall was Isabelle Travadon.
Around this time of year we begin to see the results of "Beacon Beauty Pageants" as someone launches tests of the various avalanche transceivers on the market. The tests are normally pretty straightforward. Hide a beacon under snow and then time how long it takes people to find it. So far, so simple.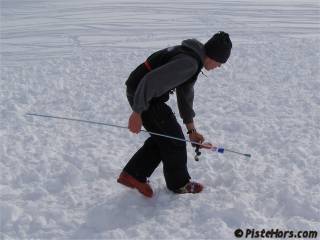 Sunday, 20 January, 2013
Dog sledding is getting more and more popular. Ski resorts have realized this and the bigger ones are hiring professional mushers to give tourists a taste of their childhood when they used to read Jack London's books. One dog can easily drag 100 kilos.

Race leader Jira Vondrak today near Bessans
Saturday, 12 January, 2013
There have been 7 avalanche fatalities to date in 7 incidents. 5 of them off piste skiing or snowboarding, 1 on snowshoes and 1 ski touring. At the same point last year there had been zero fatalities. Where a bulletin was available the incidents occured at risk levels 3 and 4. Both these levels should be considered as a real danger of skier triggered avalanches and there is a problem of either information or perception of risk by winter sports enthusiasts, particularly amongst off piste skiers and snowboarders.
Thursday, 10 January, 2013
The 9th edition of the Grande Odyssée sled dog race starts on the Saturday (12th January 2003). The conditions are looking good again this year with abundant snow fall above 1500 meters over 1000km of trails. The Christmas warm spell affected conditions lower down but fresh snow before New Years eve and renewed snow today should improve things.
Thursday, 27 December, 2012
In case you didn't catch A Life Ascending when it did the round of the mountain film festivals it is now available as an iTunes download. It is not often you see a film focussed exclusively on ski touring and guiding. The film follows controversial Swiss mountain guide Ruedi Beglinger with his wife and two young daughters and their life in the remote Selkirk Mountains mountains of Western Canada.
Friday, 14 December, 2012
At 16h00 Meteo France's regional center in Grenoble issued an orange alert for avalanche risk for the following departments: Haute-Savoie (74), Savoie (73), Isère (38) and the Hautes-Alpes (05). They say that the "avalanche activity that is anticipated for the next 24 hours is the kind of event that is seen only once during an entire winter."