Gear > Ski > Ski Touring > Touring Bindings > Dynafit TLT Vertical ST
Based on the Comfort design the Dynafit Vertical ST has optional ski brakes in 82 and 92 mm sizing to cope with mid-fat all mountain skis. The heel lifter and top plate is redesigned and made of UV resistant plastic. The locking lever has been redesigned and is longer for easier use.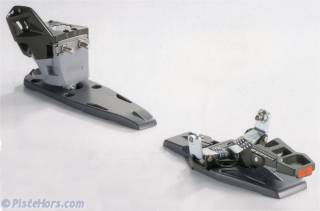 Dynafit TLT Vertical ST
The ski crampon base plate has steel reinforcements for extra strength on hard snow and on steep traverses. Construction is in stainless steel.
Weight: approx 1000 gram (pair) including all mounting screws without ski brake
Manufacturer: Dynafit
379.00 EUR (MRP)
<< Dynafit Tourlight Comfort | Touring Bindings | Dynafit TLT Vertical FT >>
---