<< Manual | Ski Resort Security | Catex >>
Helicopter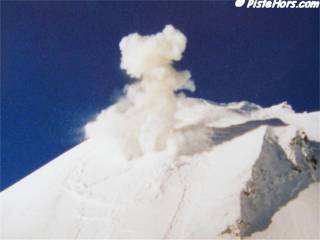 Explosives can be thrown from a helicopter. This method is expensive, around 1,500 Euros per hour of flying time. However it enables the piste security to reach difficult or dangerous areas.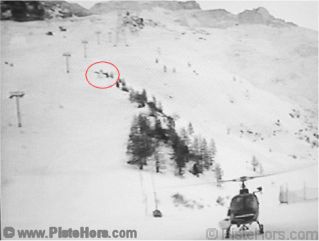 Helicopter Crash at Chamonix (wreckage circled)
It requires skill from the piste patrol in explosives handling and in bad weather and visibility their are additional dangers including ski lift cables and electricity wires. In January, 2004 a helicopter clearing avalanches in the Chamonix / Grands Montets area hit cable car wires in bad weather killing all the occupants.