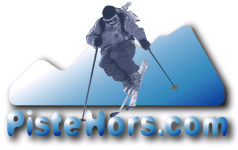 Posted on: 2023-06-05 09:35:40 by davidof
Operation Closed Cols France 2023
Every summer a number of iconic French mountain passes are closed for the morning to road traffic. In July and August French mountain passes are very popular routes for vehicles, especially motorbikes so anyone looking for a bit of peace and quiet and fresh air would do well to target these dates.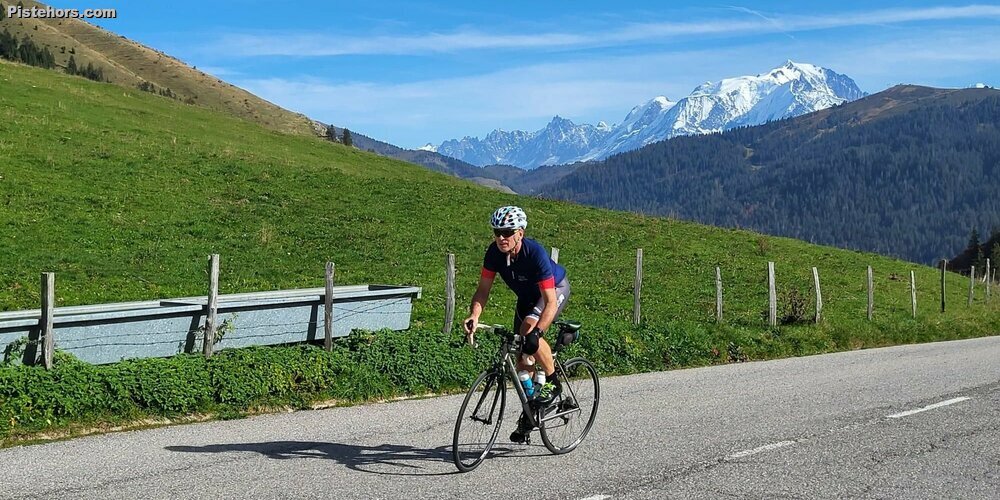 Not many dates in the Savoie / Haute-Savoie this year. If you fance the Pyrenees the week from the 10th July is packed with cols to target. A lot of dates in the Hautes-Alpes and Oisans.
Note: all cols are closed from 9n to 12h unless otherwise indicated.
10 June: Culoz -> Col du Grand Colombier from 7h to 15h (Jura)
25 June: Le col de la Lusette, Cevennes Sud
3 July: Col de l'Echelle from Bardonecchia and la Vachette (Hautes-Alpes)
4 July: Col de l'Izoard - both sides (Hautes-Alpes)
4 July: Col de la Croix de Fer/Glandon - from Rivier d'Allemont, St Colomban des Villards, St Sorlin d'Arves (Oisans)
5 July: Col du Granon (Hautes-Alpes)
6 July: Col du Galibier from the Col du Lauteret (Hautes-Alpes)
8 July: Col du Grand Colombier from Culoz (Jura)
10 July: Col d'Azet from Bazus Aure, Bourisp and Genos (Pyrenees)
10 July: Col de Peyresourde from Armenteule, Avajan and Bagneres de Luchon (Pyrenees)
10 July: Porte de Bales from Bagneres de Luchon and Mauleon Barousse (Pyrenees)
11 July: Col d'Aspin from Arreau, Sainte Marie de Campan (Pyrenees)
11 July: Co de Portet from St Lary Soulan (Pyrenees)
11 July: Col du Solude from la Palud d'Oisans (Oisans)
12 July: Col du Tourmalet from Luz St Sauveur, St Marie de Campan (Pyrenees)
12 July: Luz Ardiden from Luz St Sauveur (Pyrenees)
13 July: Col de Couraduque from Argeles Gazost (Pyrenees)
13 July: Hautacam from Argeles Gazost (Pyrenees)
14 July: Col d'Aubisque from Argeles Gazost (Pyrenees)
14 July: Col de Spandelles from Argeles Gazost and Etchartes (Pyrenees)
14 July: Col du Souloir from Argeles Gazost, Cirque du Litor and Ferrieres (Pyrenees)
23 July: Col de Joux Plane from Morzine, Samoens (Haute-Savoie)
23 July: Le col de la Lusette, Cevennes Sud
25 July: Les Deux Alpes from the lac du Chambon from 9h to 11h (Oisans)
30 July: Col de la Ramaz 9 to 11h45 (Haute-Savoie)
30 July: Le col de la Lusette, Cevennes Sud
1 August: Col du Sabot from the lac du Verney from 9h to 12h (Oisans)
2 August: Col de la Fromagere/Pommerol
4 August: Station de Ceuse (Hautes-Alpes)
6 August: Le col de la Lusette, Cevennes Sud
8 August: l'Alpe d'Huez (Oisans)
9 August: Col du Noyer (Hautes-Alpes)
12 August: Col du Grand Colombier from Culoz 7h to 15h (Jura)
13 August: Le col de la Lusette, Cevennes Sud
15 August: Col d'Ornon from la Paute 9 to 11h (Oisans)
20 August: Col de la Sentinelle from Valserres (Hautes-Alpes)
22 August: Oz from the lac du Verney (Oisans)
22 August: Orres from Embrun from 9h30 to 11h30 (Hautes-Alpes)
29 August: Col de Sarenne from Perron (1600m) or l'Alpe d'Huez from 9h45 to 12h (Oisans)
9 September: Col du Grand Colombier from Culoz 7h to 15h (Jura)
10 September: Col de l'Oeillon from Pelussin (Ardeche)
Attachments

Comments