Seven ski tourers have been killed today in two separate avalanches in the Savoie department. It was a busy day for the departments mountain rescue services, in particular the PGHM

A women, resident of les Ménuires, was buried under 2 meters of snow at Val Thorens this morning. The incident occurred at 8h00 in the Aiguille de Péclet area. The woman was climbing with crampons on her own when the incident occurred. Two groups of ski tourers who witnessed the incident came to her rescue. By the time the PGHM arrived she was conscious and back on her feet, they evacuated her to hospital in St Jean de Maurienne as a precaution.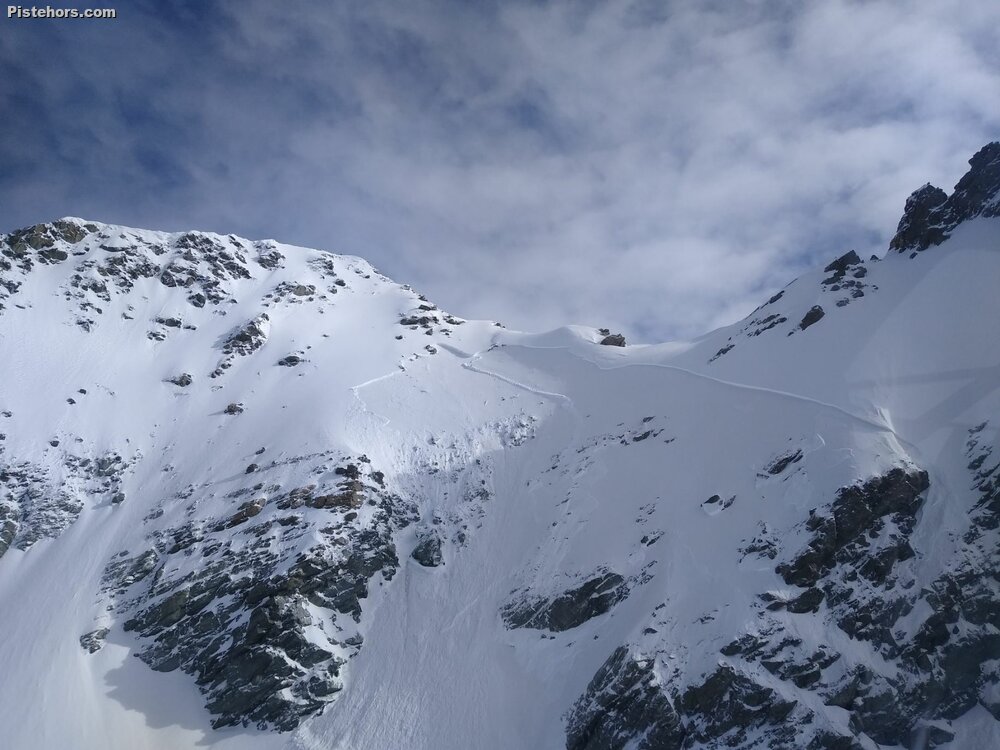 Avalanche Grand Col [Photo PGHM Savoie]

The rescue services then followed with a large avalanche involving two groups on the north side of the Col du Galibier in the Valloire commune. The incident occurred at 2600 meters altitude at around 11h30 in the north west facing couloir de la Clapièr. The four fatalities, aged from 42 to 76 years old, were from Grenoble. There was one survivor. They were very experienced ski mountaineers well known in the close knit Grenoble ski touring community. The extensive search operation involved two helicopters and two avalanche rescue dogs in what were described as very unstable conditions.
Finally at 15h00 group of 3 experienced ski tourers 2 men and a woman aged in their 30s from the Jura French Alpine Club were avalanched skiing down from the Grand Col above les Arcs. The alert given by an eye witness in Ste Foy Tarentaise who was observing the mountains opposite with his binoculars.

The region was on a yellow alert (risk 3 - 4) for avalanches today.