The Haute-Savoyard firm of Nic-Impex/Arva has been inspired by the evolution in smart phone technology with its new Evo 5 avalanche beacon which measures just 11x7 cm and weighs 170 grammes. The beacon is very keenly priced at 235 euros.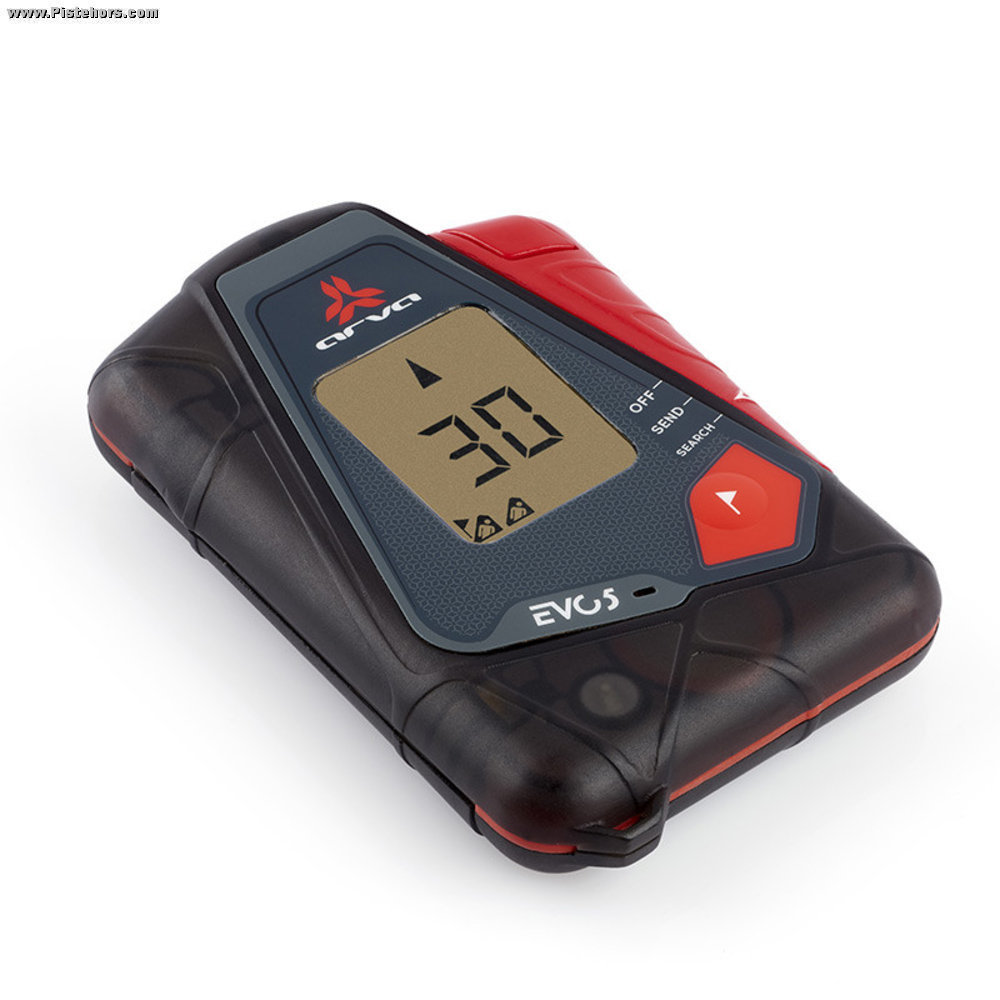 The size and price doesn't come at the expense of features. Packed into the diminutive box the EVO5 sports 3 antennas and claims a 50 meters search range. Using an advanced Digital Signal Processor the beacon can better handle interference from external sources such mobile phones.
The EVO5 includes what has become standard functionality including a group check mode, a turn back indicator if you are following flux lines in the wrong direction, marking features, a backlit screen and a return to transmit feature in case of a secondary avalanche. Take care with the last feature as it can cause confusion if it actuates during an actual search.
In case of more than 3 victims within search range there is a "multi-victim" indicator as well as a powerful speaker for audio guidance and a jack input for headphones.
The beacon features a large red slider on one side to move from Off to Transmit to Search. Easy to use with gloves despite the small size of the box. The device uses a single AA battery which gives a 250 hours transmitting and 4 hours search time.
In line with current recommendations there is a simplification in the way the beacon is carried. The user has a waist belt to which the beacon is attached by a leash and it can then be stowed in a trouser or jacket pocket. A full harness is available as an option.
More information