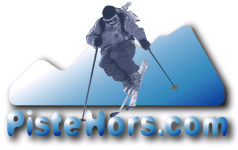 Posted on: 2020-01-31 09:42:41 by davidof
Two skiers killed in Les Sybelles ski area
With a return to better weather following fresh snow in the French Alps there has been a series of avalanche incidents including two fatalities at La Toussuire, part of the les Sybelles domain in the Maurienne valley.
The accident occured late in the afternoon in the east facing Comborcière valley at 1850 meters altitude. A third skier was serious injured in the avalanche. They were skiing off piste at the time. The Savoie prefecture had warned skiers not to go off piste. A spokesman for the resort said that large avalanches were not common in the sector but the snowpack is unstable off piste. A large rescue operation continued at the scene into the evening looking for other possible victims.
The avalanche risk was 3/5 at the time of the incident with the risk on all slope aspects. There has been around 40cm of fresh snow in the sector accompanied by strong winds from the West/North-West. Three snowboarders also triggered an avalanche on the Pointe des Ratissières also in the Maurienne sector, there were no victims.

Location
Comments