Skiers arriving at Allevard on Saturday morning were greeted by a rare sight. The pistes had not been prepared overnight leaving 20cm of fresh snow. A delight for powder-hounds although less experienced skiers found the skiing harder work.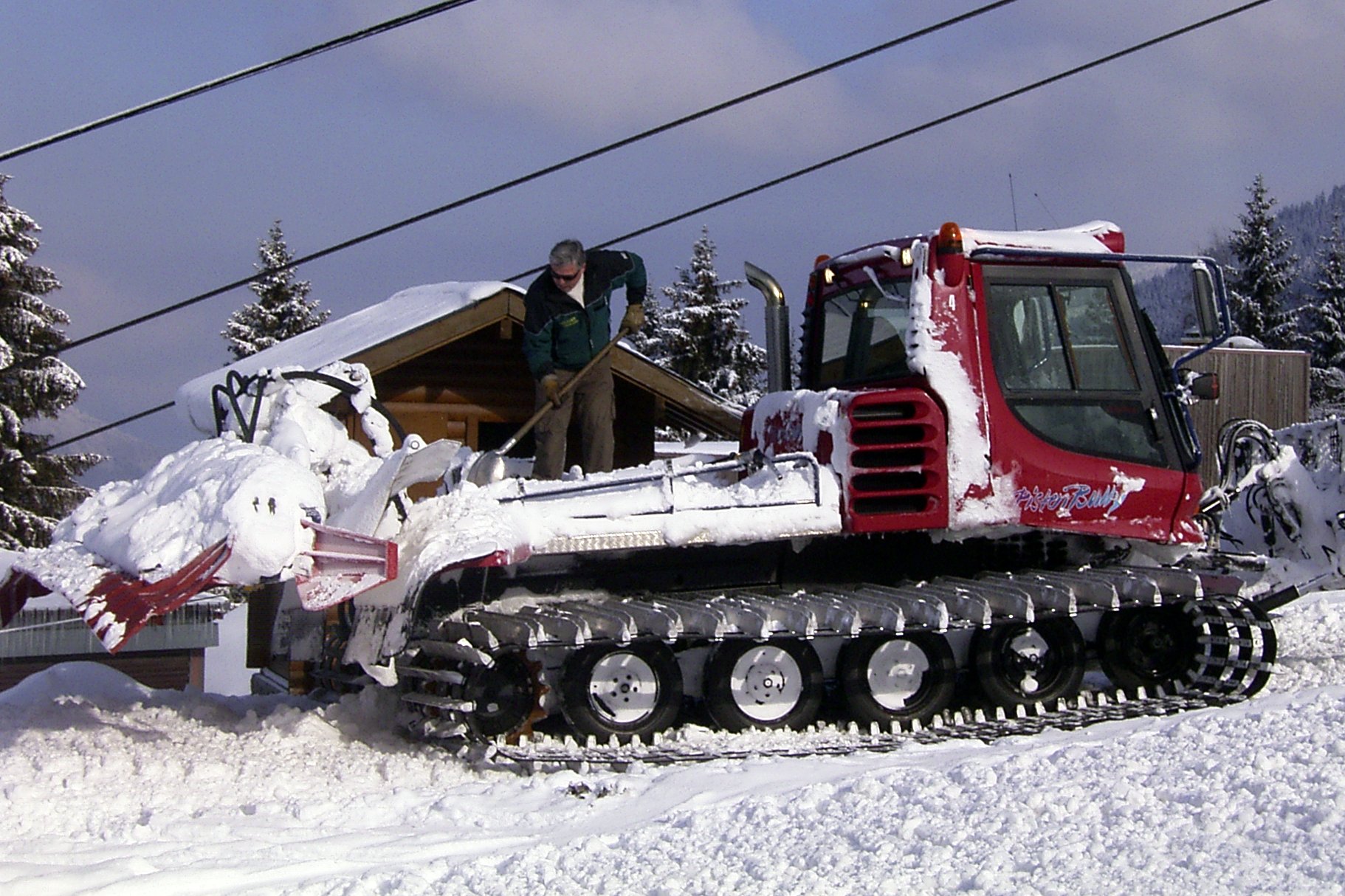 Had the ski area taken the maxim of off piste skiers to "stop the brutal grooming" to heart? No, their piste groomers had been sabotaged. Someone had emptied cooling liquid into the fuel tanks. The same situation at nearly Les 7 Laux. The resort usually parks its piste bashers in a garage but access is difficult at the moment due to lack of snow so the resort took the decision to park the vehicles in another part of the ski area. This time gravel was poured into the tanks.

The director, Jean-François Genevray is fed up "you've attacked the resort but we are a local ski area and it is families and school kids who come here, you are penalizing them. The beginner pistes couldn't be prepared for them" Same situation in Switzerland at Eischoll VS Sport Railways where the piste groomer was sabotaged with sugar in the tank. The tiny ski area has just 15km of ski runs. Michel Amacker who is on the ski resort's board of directors hasn't yet put the groomer back into operation "the engine needs to be examined by the manufacturer, it will cost us between CHF 20,000 and CHF 25,000". The groomer is parked at 1550 meters at the top station.
Ski areas are frequently targets of vandalism or sabotage. Last season the Col de l'Arzellier in the Vercors had a snow groomer and lifts sabotaged. Apparently in an effort to prevent operations at the resort restarting following refinancing. A success as the ski area now seems to be permanently closed.

Michel Amacker thinks "This is a deliberate act, not some kid messing around, you can't get up to where we park the snow groomers by car". He finds it hard to believe that anyone would have anything against the small Swiss resort. At The 7 Laux Jean-François Genevray speculates "are the saboteurs extreme left wing anarchists who want a different economic model?". Police are looking at webcams for clues to the identity of the criminals.