The alpine ski world has seen a number of innovations these past years with the arrival of parabolic, carving, fat and lately rockered skis. In cross country skiing the bye-word has been evolution rather than revolution. Atomic wants to change that with the Atomic S9 Gen S.
Vercors Ski de Fond (VSF) received some preview models of this new cross country ski. It will be in the shops ready for the 2021/22 season. Thibault Saussac was able to get his hands on a pair and take them for a couple of long outings. Thibault is an advanced level skier who thinks nothing of covering 50km before breakfast. Here are his thoughts.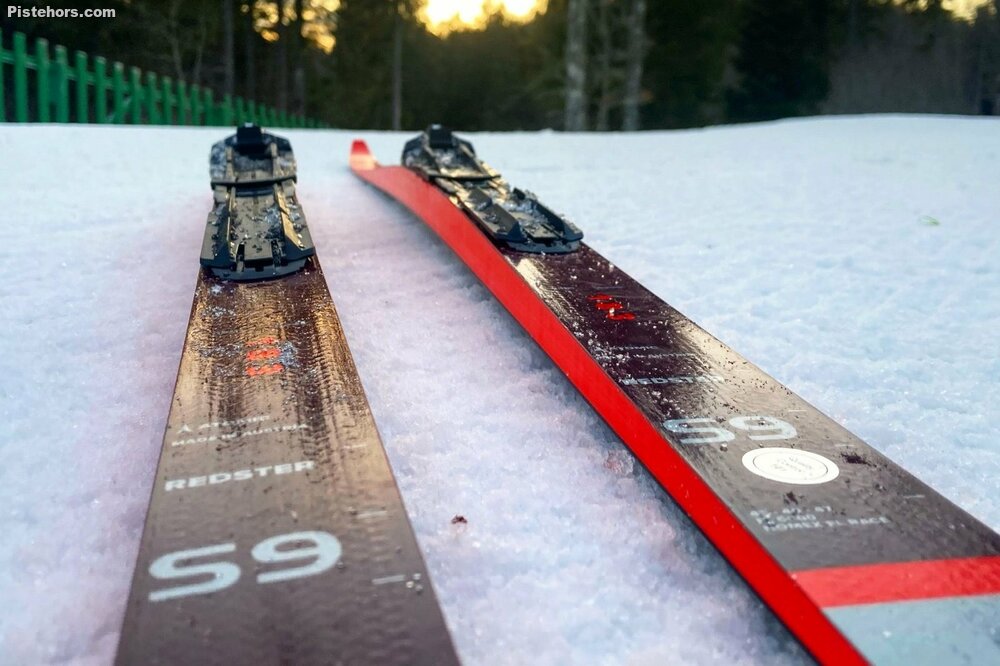 Photo Credit: (c) Thibault Saussac

These are my initial impressions of these skis which promise a lot of things.
First some figures:
The skis weigh in at 1022 grams a pair without bindings
They are available just one length: 183cm ! that in itself is something of a revolution

The side cut is : 47/40/47mm. This has led many to dub them "carving skis"
The Atomic/Salomon Prolink Shift-In binding (Compatible with NNN/Turnamic/Prolink shoes) is a pleasant surprise. There are 5 different positions available from the mounting point (-2, -1, 0, +1, +2). This lets the skier adapt to different types of snow and skiing styles. No need to take your skis off to change the binding position, there is just a knob to twist to move the binding.


Climbing: I found the ski very interesting on very steep climbs, the size makes it very easy to handle, they are very stable.

Flats: There is not much difference with a high end ski except that they are very stable on frozen snow.
Descents: the most remarkable change with these skis is on dowhills. They are both stable and fast. I tried these skis on slopes that I know very well to see the difference. I was amazed by the carving effect. By leaning into curves and pushing you could can eliminate a lot of step turns.
Overall impressions: I'm really happy with the S9 Gen skis, even though on first use the small size of the ski is disturbing for the first 10 minutes. I really liked being able to play with the bindings (front to back) during my trip without having to take the skis off. I tested the skis in both "beasting" and "cool" ski modes on two trips of 20km and 40km on the runs of Fond d'Urle in the Vercors. I didn't feel any muscle tiredness at the end.

The only downside is the price: 700 euros