No country has such a diversity of skiing as France. Forested hills of the Vosges and Jura, rugged high mountains of the Savoie, the mild pine forests of the Maritime Alps, the savage beauty of the Pyrénées and the extinct volcanoes of the Auvergne.
The massive ski circuses of the Portes du Soleil, Espace Killy and Trois Vallées could swallow North American skiing whole. However small, but by no means unchallenging resorts can be found all over the French mountains.
The map below shows the seven French mountain regions and the major communication links and airports.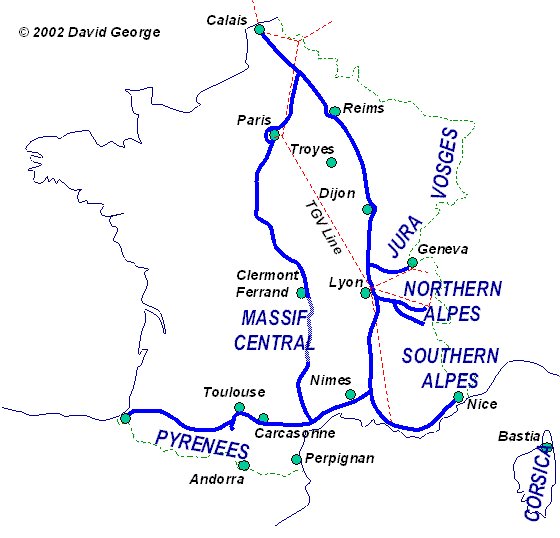 French Ski Areas
Airports
McDonalds
Lift Passes
This is a selection of Lift Passes from the French Alps.