With spring in Norway 3 weeks late this year and cross country skiing still possible in the Oslo forests is a sneaky day trip possible from the United Kingdom? Yes, we did say day trip and we are leaving to one side the question of whether in this time of climate change we are cutting off the very branch we are sitting on.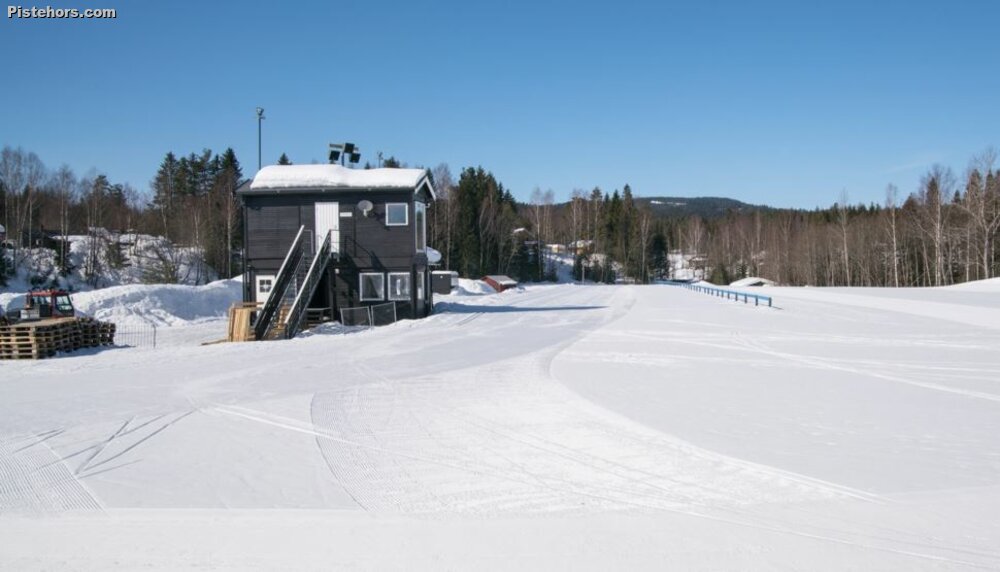 Åsen
Oslo's forests are the home to over 2,600 km of groomed nordic ski trails. 90km are lit for night skiing. There are 44 huts where you can take a break and drink something. 21 offer food and 17 have accommodation, not something we'll need on our hypothetical day trip.
But first we are in danger of putting the horse before the cart. How do we get to Norway. Ryanair have a flight leaving from London Stanstead at 6.10 and arriving in Oslo at 9.10. The return is at 19h00 and the cost is around £20 one way; not bad considering airport departure tax is £13
Oslo Airport is about 45 minutes by train from Oslo center. There are normal train services as well as a dedicated "airport" train. The normal services are half the price of the dedicated train but only take a couple of minutes longer. They leave from adjacent platforms underneath the airport. There are trains every ten minutes.
So are there any options nearby?
Åsen Stadion (currently open for classic and skating - https://www.facebook.com/aasenil/) is just 11.5km to the west of the airport. There is a bus service from the airport which takes 45 minutes but it is not that regular. Nordåsen Skistadion, to the north, is 17km from the airport but there are no public transport options so you'll need to take a taxi. Harestua skistadion is 40km but public transport is via Oslo. Skistua. Eidsvold Verk is 24km away, 10 minutes by train from the airport to Sagmoen then 4km from the train station.
So if you are not taking a taxi this leaves travel via Oslo looking more interesting and a range of options open up. Skullerud to the south is around 50 minutes and just beyond is Mortensrud at 1 hour. Both on subway line 3 from the main station. Sognsvann is on line 5, just 50 minutes transit. On line 1 are Midtstuen, the famous Holmenkollen and Voksenkollen all around 1h10.
https://www.visitoslo.com/en/your-oslo/winter/cross-country-skiing/
Information about the snow conditions and opening is available on the Skiforeningen website. There bulletin for the weekend had this to say
The skiing team is not giving up so easily this season. Sun and high daytime temperatures naturally eat away at the snow, but for now the skiers are saved by cool nights and still large amounts of snow.
They also publish an interactive trail map. The red trails are no longer being pisted but the purple trails are. As you can see the network of trails starts right at the edge of the airport.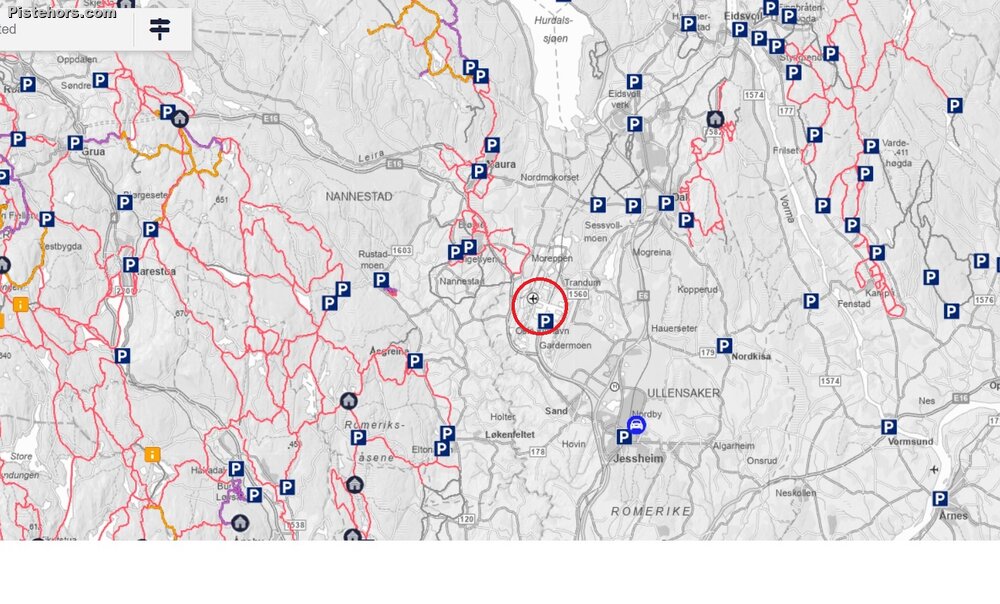 Ski Trails
So what's the catch?
Well we are not talking about full service cross country ski areas in a lot of cases but local trails that are prepared on an ad-hoc basis. Some just for classic skiing. Ski hire may be complicated and you will pay extra to take your own skis on Ryanair.
Ski trails around Oslo are mostly well marked but you should buy a map for longer routes. There is also an Application to help with route planning called iMarka. Skimore will rent you skis for the day for 19 quid. They are located at Tryvannsveien at 530 meters. This is an alpine ski area but has a link into the cross country trails. Superski also does rental and is located at Holmenkollen.
https://skimore.no/oslo/en/rental/