The ski forums have been abuzz with rumours that France is about to follow other European countries in making winter tires compulsory. In fact the legislation was passed in 2016 (article 314-1 of the Code de la Route) but for various reasons, including the "yellow vest" protests it has never been enacted.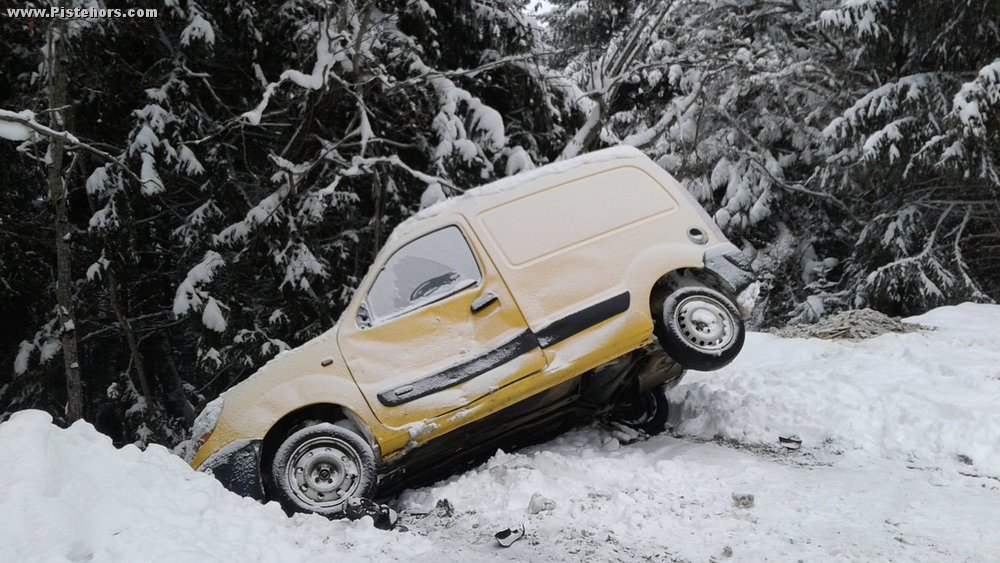 So do I need to fit winter tires to visit France in the winter?
No, is the simple answer.
The new law, if and when it finally comes into effect, doesn't really change a great deal. Prefects of the 48 departments with mountain areas will have to decide, along with local authorities, which roads will require "winter equipment". For cars this means snow tires on all four wheels, or chains or snow socks on driven wheels. These are the roads that have the famous B.26 road sign showing a snow tire on a blue background.
Err, isn't that already the case?
The principal difference is that now it will be compulsory to have some kind of equipment in the car between the 1st November and 31st of March, even if it is not snowing.
So if I'm just visiting Chambery, which is in a mountain department, I won't need anything?
Not currently but when the law comes into effect the Prefect may decide that winter equipment must be carried on the autoroutes. In the snowmageddon incident of December 2014 cars began having difficulties between Lyon and Chambery and on the approach to ski areas.
What about hire cars?
Hire companies still seem to be playing catch up with the legislation. Winter equipment is available (snow tires, chains, snow socks and ski racks) in agencies close to ski areas including Geneva, Lyon, Clermont-Ferrand, Grenoble, Strasbourg, Toulouse but not Nice which is in one of the departments concerned by the law. It is also subject to availability, so book early.
So when will this finally be law?
Who knows, the government is unable to say when the law will finally be enacted. They may be waiting until after the municipal elections in 2020.