With more than a meter of snow over the last five days Corsica is getting pounded at the moment. The snow is skiable down to 900 meters but with a strong easterly wind the avalanche risk is High (4/5) with some large windslab in place. With a bluebird day expected this Sunday Meteo France has issued a special avalanche warning.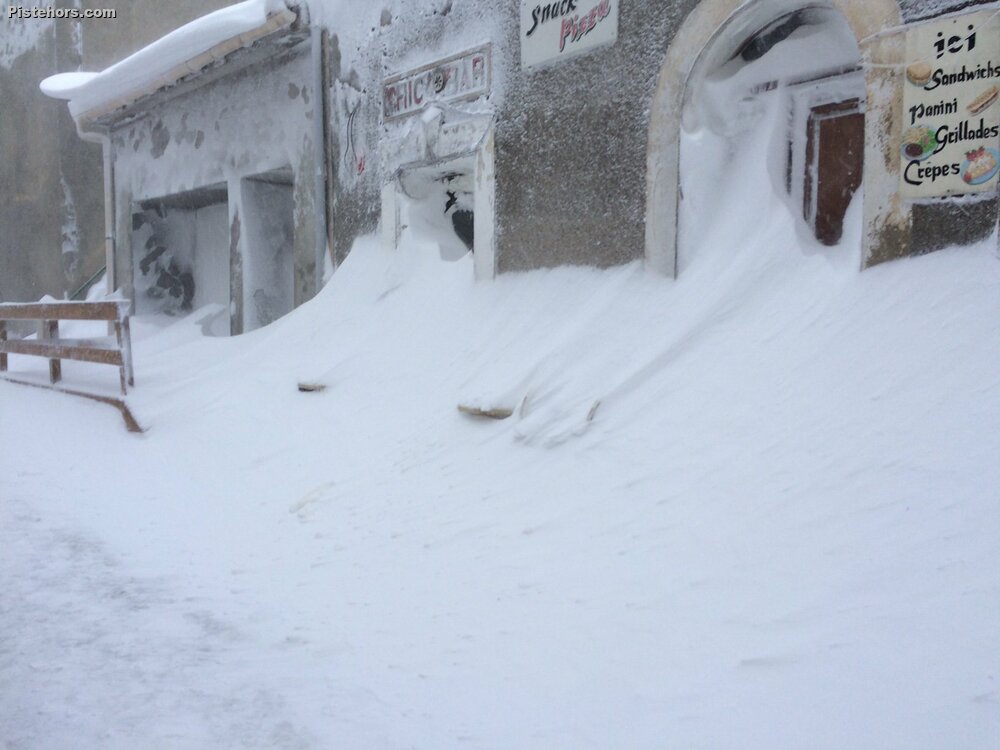 A high risk of avalanche triggering by skiers will remain this weekend in Corsica, particularly on the southern ranges, in the Renoso sector. Great caution is recommended for hikers and skiers off open ski slopes.
Since Monday 27 February, very disturbed weather has persisted in Corsica, bringing abundant rainfall over a large eastern part of the island. In the mountains, the most affected sector is the Renoso where 150 mm fell in 4 days, less on the northern ranges (70 to 80 mm in the Cinto and Rotondo sectors). The temperatures remained cold, and it snowed from 1200 m of altitude. On Friday, there was a final fall of snow, 20 to 25 cm on the Renoso, 10 to 15 cm on the Cinto, this marked the end of this active snowy episode. The Corsican mountains have returned to a very wintry landscape with 1 m of snow around 1500 m on the Renoso massif.
Saturday will see the return of a calmer weather, very sunny on Sunday but with still cold temperatures which will slow down the stabilization of the snow. Thus, the risk of triggering a, sometimes large, avalanche when a skier passes by will remain high this weekend on the Renoso massif, and will also be considerable on the Cinto-Rotondo massif.
For hikers and off-piste skiers, further information is available in the snow and avalanche bulletins on the website https://meteofrance.com/meteo-montagne/corse/risques-avalanche or on the mobile apps MétéoFrance and MétéoSki. You can also get information locally from mountain professionals.