Lightweight specialist Pierre Gignoux has launched what he claims is the lightest Low-Tech binding on the market. Weighing in at just 77g per ski (154g for the pair). It is the little brother of the Ultimate 3. Aimed at competitors it will also attracts some of the super-lightweight crowd for whom 2000 meters vertical is a little tour before work, providing they can afford the 500€ retail price.
Stepping into the bindings has been improved, you push your toe in forwards and the boot is blocked at the right spot, then you push to close the pins. At least that's how it worked with Gignoux boots when we tested it. Of note, there are no springs on the toe piece and the heel spring "U" is made of Titanium. The binding should be more robust due to this simplification and the use of better materials. The toe piece can be locked if you are in no fall / no release zone and for climbing. Apart from the spring the heel piece has already been extensively tested in the field as it is the same as the Ultimate 3. The heel has a release of around 6 DIN, ideal for skinny skimo competitors, maybe not so good if you are a heavyweight carrying a touring rucksack and ABS. Note it doesn't rotate but if the toe is not locked it will release both vertically and laterally. Finally it confirms to skimo race regulations.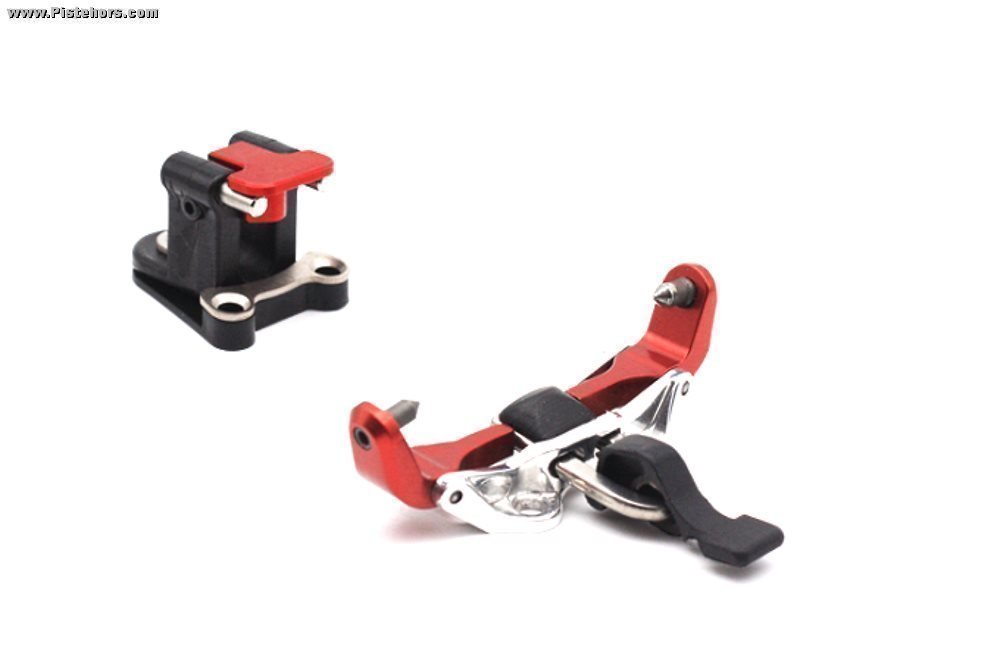 U77 binding
Regarding weight, The Maruelli M2 is 70 grams (ex-screws) and Gignoux own Ultimate 2 is 70 grams and the non pintech Dynafit P49 is, well 49 grams. The weight claim is based on the more traditional toe-piece that follows the Tech format developed by Dynafif. To conform to current race regulations a ski + binding + screws must weight 750 grams for men.
The toe piece is a departure for Gignoux. Ideally you'd give it a season to iron out any in use bugs. It felt solid but very light in our hands. There isn't the reassuring "snap" of a spring toe piece. The locking lever is a composite so we'd like to see how this holds up in the field with clumsy, gloved hands. Could you use this as an everyday binding? We don't see why not providing you are not too heavy.
http://pierregignoux.fr/produit/u-77/
http://www.maruelli.com/BINDINGS/MARUELLI-BINDINGS.htm
U77 Binding