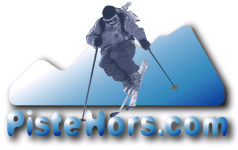 Posted on: 2023-08-27 16:39:14 by davidof
Bluebird backcountry shuts its doors
Launched to great fanfare for the 2019/2020 season as a pureplay backcountry resort, Bluebird backcountry won't open this coming season following three seasons of operations. Dubbed a "human powered ski resort" it promised "avalanche free" ski touring aimed at making a "dangerous and often exclusive sport" more accessible. The resort opened following a successful kickstarter campaign which gave visitors access to 1200 acres of terrain near Steamboat Springs. Run a bit like a cross country area the resort offered rental and lessons as well as proving a lodge. The management say that they attracted 19,000 visitors with up to 300 skiers touring on a single day. As a comparison, popular ski touring access points in Europe can see similar or higher daily visitor numbers with zero infrastructure.


The resort says location and limited on-site accomodation were issues with many visitors having to drive three hours or more to reach the area. A slow down in the economy is also to blame for the closure. Visitors said the terrain wasn't really interesting enough to warrant the trip. The resort encourages other pioneers to have a go. However a resort closer to population centers with better terrain would suffer from higher costs in terms of land rental. More visitors could detract from the charm of a backcountry ski area. It is not clear how the model can be made to work. French ski areas that have abandonned lift served skiing have seem dramatic falls in visitor numbers and have struggled to reinvent themselves. Ski tourers are notoriously reluctant to open their wallets for anything other than gear.

The comparison with nordic operations is interesting. Whitegrass in West Virginia offers a similar product but is close to two other downhill ski areas and combines their offering with cross country skiing. During the Covid emergency which coincided with lift closures both nordic and ski touring enjoyed a bit of a boom. However the small ads are now full of unwanted touring gear as downhill skiers have realized how hard ski touring really is. Increases in oil prices have also made grooming far more expensive. Nordic areas have responded with less grooming of trails outside peak days.
Location
Attachments

Comments