Avalanches > Search and Rescue > Ski Resort Security > Gazex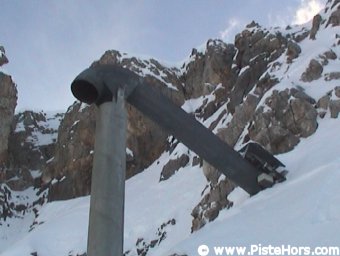 Gaz-ex pipe, Saulire, Courchevel
Gaz-ex (Gaz explosif) are large, downward facing pipes that are frequently seen on ridges and couloirs above the ski domain. The gazex pipe is principally an expansion chamber that directs the hot gases to the zone at risk. The actual technology consists of a propane and oxygen tank located at a distance from the Gazex tube. The gases are piped to an expansion chamber located at the base of the tube, mixed and ignited.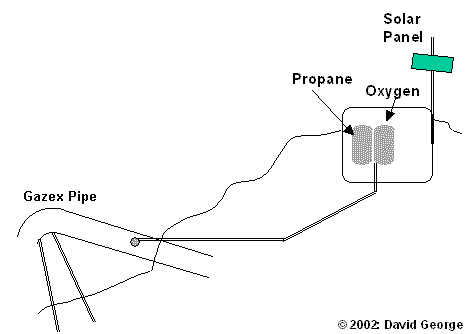 Gazex Avalanche Clearing equipment
The system will be controlled from the resort from a computerized system. Although installation costs are higher the system allows much greater control over avalanche release from the security of the ski station. There are currently 1400 units in operation in 15 countries.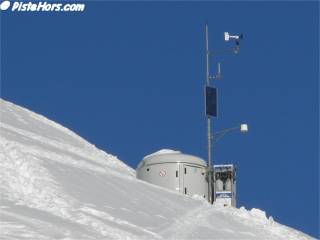 Gaz-ex tanks at Tignes
The Gaz-ex tanks may be combined with a weather station to give an idea of temperature and wind.

Gaz-ex in operation
Further Information
<< Catex | Ski Resort Security | Avalhex >>