Riders on the Storm
Sticking with the fashion theme for the moment we are going to take a look at some budget clothing starting with a Peter Storm Jacket from Millets, a UK based outdoor retailer. Peter Storm used to be synonymous with hot plasticy rain capes and 'pac-a-mac' style jackets. The kind of thing used on school nature rambles where the unfortunate wearer would end up hotter and wetter inside than out. Surely not something to be considered by serious outdoor people?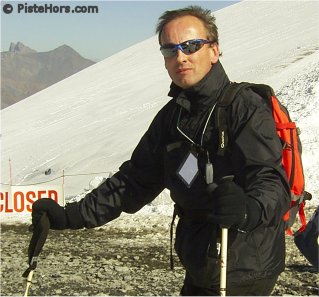 Thanks to globalization and Chinese garment manufacturing Peter Storm jackets have become much more high-tech. There is a range of shells from £30 to £50 which use the waterproof and breathable Stormtech fabric, have taped seams and concealed hoods. Now many ski tourers use gear that would not be out of place on an attempt on K2 but the reality is that such equipment is often superfluous when day touring around the alpine ranges especially when the weather turns spring like. We gave one of the Stormtech jackets an extensive road test last season putting in over 45,000 vertical meters climbing in the Alps.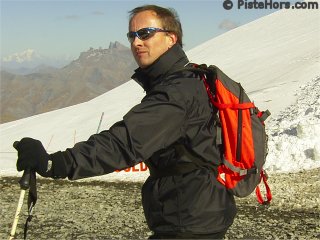 Now we must confess when the weather was really bad we still took a Goretex XCR mountaineering jacket but this is a bulky and heavy beast. When you are ski touring most of the time you will be climbing in a fleece and then even the most breathable fabric in the world won't eliminate perspiration fast enough, you would need a portable air-con unit.
The Stormtech jackets are both lightweight and low volume so take little precious room in a sack when climbing. They can then be popped out when traversing along a windy ridge or for the descent or even if the weather turns bad. We tested our on one windy day up to 3600 meters and it kept the cold wind outside. Of course you would want to wear it with suitable layers such as a wicking high necked vest and fleece.
Construction-wise they use hard wearing ripstop fabric with a mesh inner, velcro cuffs, zip fasterning front with a velco storm guard, oh and the whole thing can be chucked in a domestic washing machine at 40C. They are also well styled in rakish James Bond black. Possibly the only negative point is that the ripstop fabric is fairly smooth and wouldn't do much to slow a skier or snowboarder in the event of a fall on an icy and steep slope.
Website: http://www.peterstorm.com/
Posted by
davidof
on Thursday, 03 November, 2005 at 12:54 PM
Comments are now closed