<< Slope Aspect | Avalanche Avoidance | Reading Terrain I >>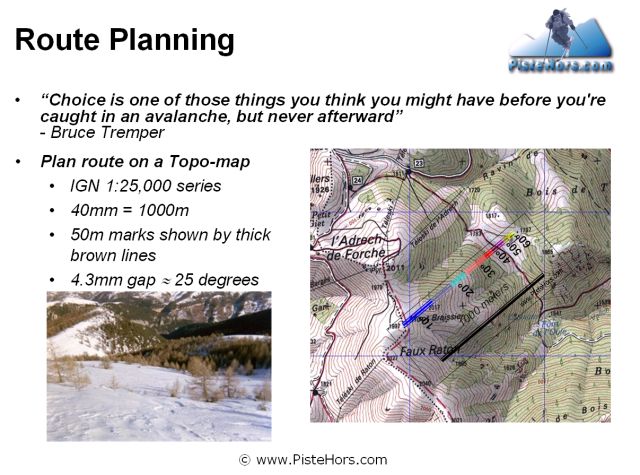 Large-scale topographical maps are essential when route planning. You can measure the slope angle, altitude and aspect and identify other features which may make a route hazardous under certain circumstances.
The Institut Géographique National supply 1:25,000 maps on CD-ROM. It is possible to plan routes and get a cross section of the terrain to be covered to calculate slope steepness. These routes can be uploaded to a GPS. A useful application of technology.