24 year old Italian skimo racer, Margherita Beria D'Argentina, has been killed with two other skiers on the Italian side of Mont Chaberton. The group were reported missing yesterday and their bodies were found this morning. The other victims were her boyfriend Antonio Lovato Dassetto and high mountain guide Adriano Trombetta. The group were all very experienced ski mountaineers. Last weekend ski instructor, Benoit Tron, was killed nearby on the Ombilic ridge.
The alert was given by Margherita's father in the late afternoon when she failed to return home or answer her phone. The French rescue helicopter searched the area on Friday but was unable to find any trace of the skiers. Yesterday evening a French/Italian ground search found tracks but were unable to proceed further due to poor light. The search resumed at first light and the bodies of the three skiers were found at the based of the 700 meter couloir, apparently killed by the fall. The accident has shocked the tight knit mountain community of Val di Susa where Margherita and her family are well known.
Margherita was a ski teacher and keen sailor and daughter of the mayor of Sauze di Cesana. Adriano Trombetta had 17 years experience as a guide and specialized in dry tooling. The NE couloir of the Chaberton is rated 4.3 E3 - steep but not extreme but with a risk of death if you fall. It averages 40° over 700 m with sections at 45°. There is a known danger of windslab at the exit.
A skier was killed on the same sector in March 2014.
Further Information
http://pistehors.com/an-ordinary-day-23252218.htm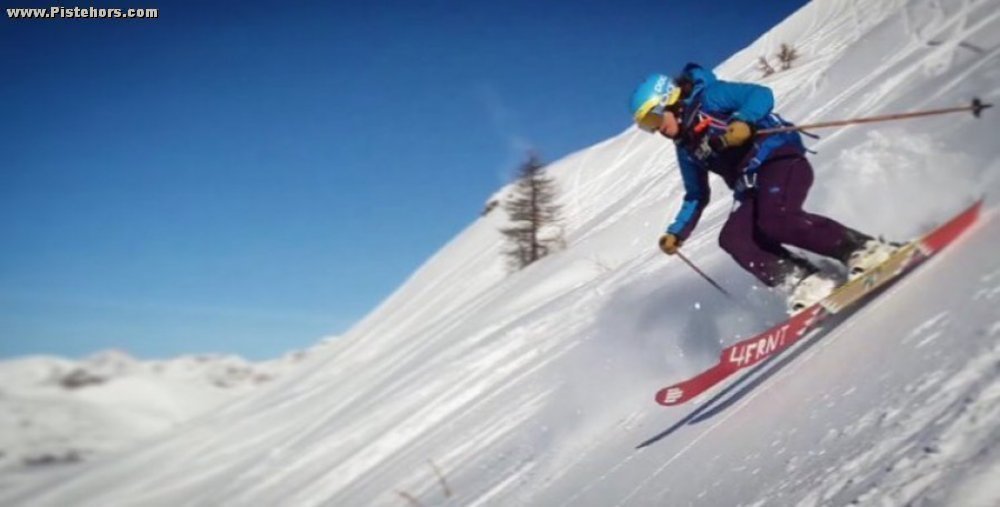 Margherita Beria D'Argentina