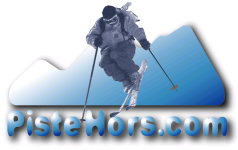 Posted on: 2019-06-16 13:58:55 by davidof
Mont Blanc wild campers face 2 years prison
A bye-law has been passed banning wild camping on le Mont Blanc from June to the end of September. People caught breaking the rules can be fined 300,000 euros and face 2 years in prison. There are additional fines if you don't obey controls and 6 months prison if you try to overnight in a refuge without paying.

The measures have been taken due to what the authorities described as overcrowding on the normal route via the Gouter refuge. In the summer there are 400 climbers per day. If you want to climb Mont Blanc via the Gouter route you will need a reservation in one of the three refuges on the route: the Nid d'Aigle, Tête Rousse or Goûter. The reservation is for a particular night and is non transferable. Controls will be in place above the St Gervais tramway and en-route. Between 1990 and 2017, 387 rescue operations have been carried out between the refuges of the Tête Rousse and Goûter in the so called Death Couloir. 230 people were injured and 102 killed.

Reservations opened through an online system on the 30th April for non guided groups and all is now pretty much booked up at the Gouter. In case of emergency (accident, weather) room will be found at the refuges en-route. It is still possible to climb during the day without reservation but controls will be made to see if the climbers really have the capacity to make the trip. There are no controls on the Grand Mulets and Three Mont Blancs routes.

The system has annoyed independent high mountain guides who have found it very difficult to book places in any of the refuges during the summer. Agencies and local guides have had other options for booking beds. Independents have accused the FFCAM who run the three refuges of "corporatism" and an "ubersisation" of Mont Blanc. The FFCAM say that everyone will have to use the same system from 2020.
Attachments

Comments