Savoie sells family jewels
Princess Margaret's family were not the only ones selling the family jewels last week. During a session of the Savoie regional council a decision was made to sell part of Courchevel ski lift operator S3V (Société des Trois Vallées), the jewel in the crown of Savoyard skiing. The department will reduce its stake from 73.4% to 51% and hopes to raise 23 € million which it will use to develop small and medium size resorts in the Savoie. It will also sell land worth 31 € million.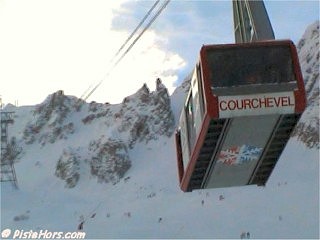 For French senator Jean-Pierre Vial, president of the regional council (conseil general) the sale represents a return on the investment made 60 years ago by the department. The regional council will remain a majority partner in the operation of the resort's ski lifts.
Who is going to buy the other shares? Not the Compagnie des Alpes which already ownes Meribel Alpina it would seem. Local member of parliament Michel Bouvard says the new shareholders will have to agree to reasonable lift pass prices and accept lower dividends than in a normal company. It is thought that regional banks will buy the stock.
The pioneers of Courchevel were a broad alliance of left leaning politicians, civil servants and architects. Started in the immediate aftermath of the Second World War it was supposed to be a ski resort with a social aspect. A long way from the swanky chalets, clubs and restaurants of the resort today. Some socialist politicians fear that the sale could result in job cuts and under investment as shareholder's concentrate on profitability.
The department also intends to sell land worth 31 Million € but only on condition that it is used for hotels for the next 50 years. The money will go towards promoting summer tourism.
Further Information
A history of Courchevel

Posted by
davidof
on Wednesday, 21 June, 2006 at 11:48 AM
Comments are now closed