Sunday saw around 20cm of fresh snow with a stable base (except on some North sector slopes). Now as Munter says a 20cm slab is still a lot of snow to get buried under but we figured that the Aravis bowls were worth a look. The bulletin had said a risk of 2 below 3000m with moderate winds from the south-west.
In fact it was blowing a gale with a lot of snow transport at altitude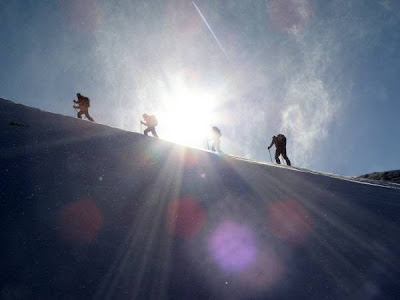 Snow was sluffing off the walls of the Pacally at regular intervals loading the banks of the bowl.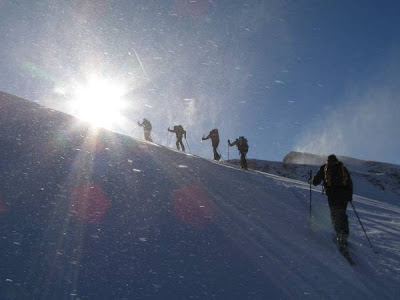 We made tracks for 700 meters, although with the amount of snow movement so did anyone further behind.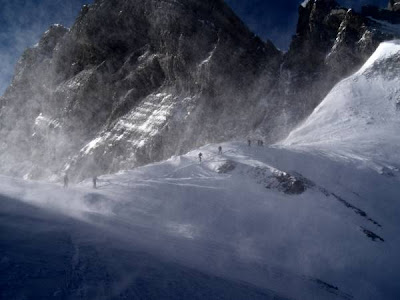 I was pleased to have my crampons for the climb to the first step before the Fly Hole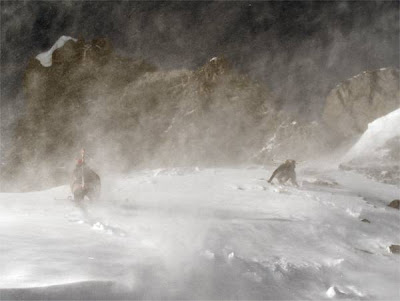 I got off the ridge into a calmer spot to remove and pack skins, looking back there was superb view of the Mont Blanc massif
Most skiers had turned back at the col, the wind proving too strong. It was a real high mountain feeling.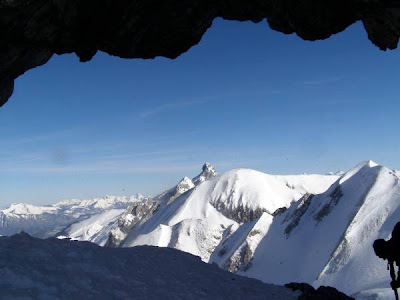 The fly hole is really a pretty big opening. Other skiers had climb up from the busier Grand Crêt bowl.
The descent on skis can be made by turning immediately left and following an exposed ramp. Toponeige rating is around 3.2, there is a bit of 35 degree side slipping but nothing too impressive, the ramp opens up onto a wide and moderately steep bowl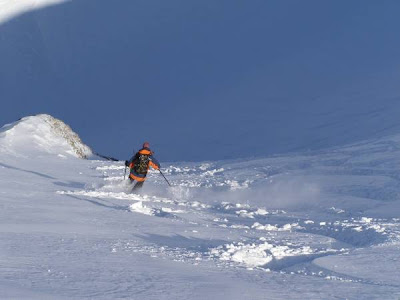 There was still a lot of snow being moved around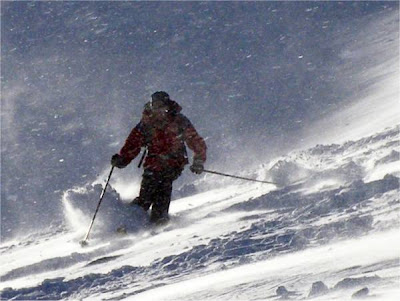 as you can see in these photos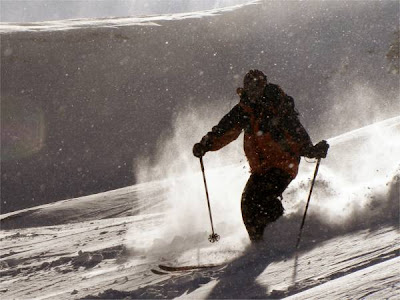 looking back the fly-hole is clearly visible along with the ramp, it looks a lot flatter from this angle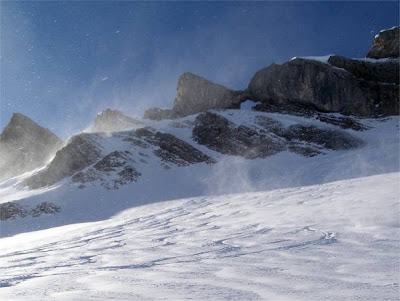 then more powder skiing