There is no denying that times are tough for the ski industry in France and elsewhere with lifts and restaurants shut for over 12 months. Even during the Second World War the ski lifts kept running. Instructors have been fairly imaginative, running fatbike outings, snow shoeing, building igloos, snowga, airboard, snow mobiling, ski touring trips and even a bit of piste skiing on the few lifts that have opened. That's just a selection of the activities offered by the Ecole de Ski Français in l'Alpe d'Huez this winter.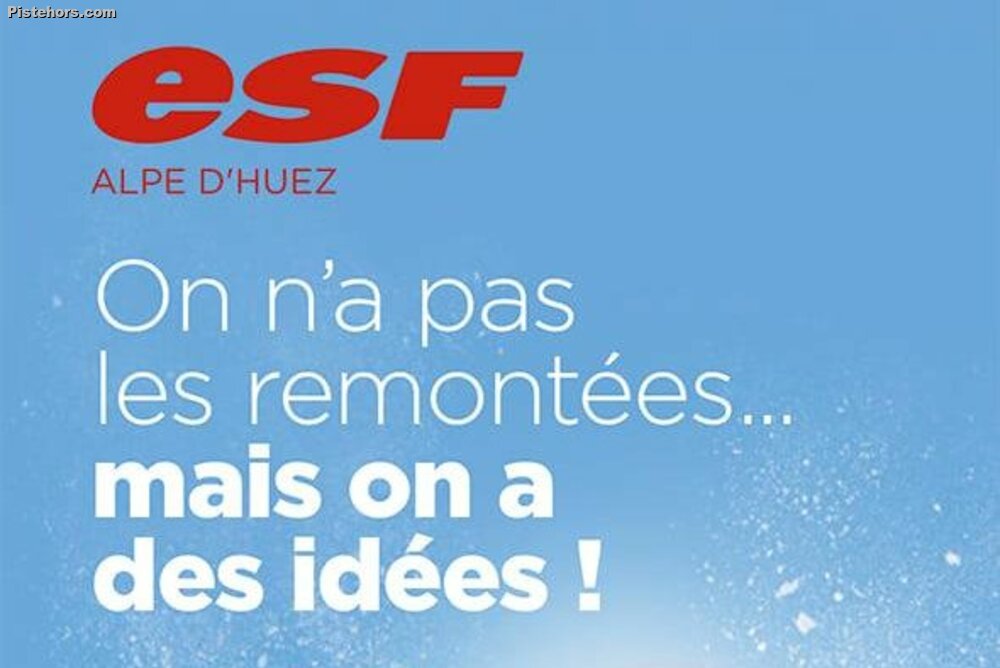 Just use your imagination.

Ideas to bring cash in may have gone a bit to far. Yannick Vallençant, head of the independent ski instructors union (SIM-CFDT) has accused the rival ESF of defrauding government solidarity funds. He contacted the government about his union's concerns but had no response so has now sent a file to the prosecutor.
The complaint has two parts.
1. At the start of the lockdown the ESF at l'Alpe d'Huez delayed paying ski instructors to enable them to declare zero revenue for the end of the season. This allowed them to receive 1500 euros per month in aid. This practice was copied by other ESFs
2. During the 2020/21 season the ESF has asked ski instructors to work for free. Again ski instructors have received state aid and the ESF has pocketed 100% of any earnings for activities. Admittedly turnover has been around 20% of usual in the big ski resorts.

Contacted by the Dauphine Libere newspaper Eric Brèche, President of the Syndicat national des moniteurs du ski français (SNMSF) which is the umbrella for local ESF ski schools admitted that the first point was a bit dubious but at no time had they recommended this practice. On the second point he claimed "it isn't illegal, we need to protect the finances of local ski schools who have had no state aid, there was zero money coming in, we need to save what we can but we've advised ski schools to stop doing this now". The SNMSF says the claims are libeling their instructors in difficult times and is suing.

The figures are eye watering. According to Vallençant the aid given to ESF instructors may be as much as 400 million euros, "a large part involved in the above manipulations". ESF instructors work as self employed, most of them effectively on zero hours contracts. A number of French businesses have already been prosecuted for manipulating the solidarity funds in a similar fashion but with employees and this may be a key detail.