Description
This is a tour which gains a lot of altitude yet is on a slope of relatively low pitch, so is a good option when steeper climbs have a high avalanche risk. The description here is doing it as a 1 day tour. From the top station of the Grands Montets (3283m) descend to the glacier des Rognons towards the Argentière glacier, and cross the Argentière glacier to skier's right of the tracks leading to Col de Chardonnet or Col du Passon. Note that the route can be accessed from midstation if the top station is not running but this will add 550m climbing to your day, and you should ascend above the Refuge de Lognan and find the main access to the glacier from around 2328m following a well established down track (not piste bashed in the last part but following a marked piste for most of the way).
After crossing the Argentière glacier, you will skirt around and below the Argentière refuge itself. Head up the Glacier des Améthystes, using best judgement for the conditions to start further left (a bit less steep) or slightly further right. Generally speaking the skier's left going up is less broken terrain (crevasses being main danger) and flatter though this can change and evolve over time as the glaciers are all shrinking rapidly. The older maps show the tour really hugging the skier's left and using a lot of the morriane though we chose to be more to the right of the map, yet still well to the left due to how crevasses had formed. The last part of the skin is a bit of a slog as the slope flattens but seems to go on forever, and altitude can affect your breathing. The Col du Tour Noir tops out at 3535m. Could not tell you exactly what you see from the top as I did it on a bad weather day since it was a good option for low avalanche risk but you should have a view into Switzerland and the Aiguilles Dorées. You can also see or access the "couloir en Y" on the Aiguille d'Argentière from this tour.
Ski back down the Glacier des Améthystes using a route you decided upon on your way up, watching for crevasses. The skiing down is on an easy pitch possibly crossing your up tracks, or going to skier's left of them as you head down. Ski and skate across the Argentière glacier back towards the Grands Montets ski area and rejoin the track coming down from the top station at around 2400 to 2350m crossing a ridge and take ski a marked piste down to the midstation, finishing on the Pierre à Ric to get back to the bottom of the station and car park.
| | |
| --- | --- |
| Mountain Range | Mont Blanc |
| Summit | Le Col du Tour Noir |
| Altitude | 3535m |
| Orientation | South to South-West |
| Starting Altitude | aprox 2530m (depending on exact low point of Rognons glacier at which you start) |
| Vertical | aprox 1000 meters |
| Maps | IGN TOP 25 3630 OT chamonix |
| GPS Waypoint | |
| GPS Route | Google-Earth: |
| Grade[1] | Danger: , Climb: , Ski: |
| Comments | Glaciated route, altitude |
| Snowboarders | Yes |
| Equipment | crevasse rescue equipment and training! |
| Road Access | Follow signs to Argentière and the Grands Montets ski area and take 2 cable cars to the top of the Grands Montets at 3283m |
| Author | firechick |
| Date of Photos | 14 Feb 2009 |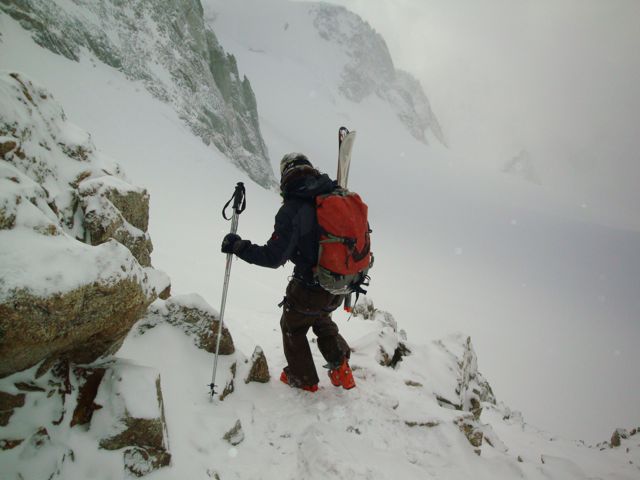 Heading down from the top of the Col (last section is steep and rocky)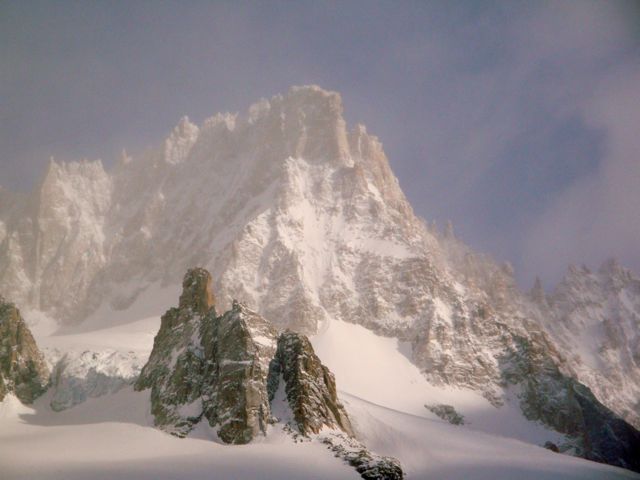 Surrounding views as the weather starts to clear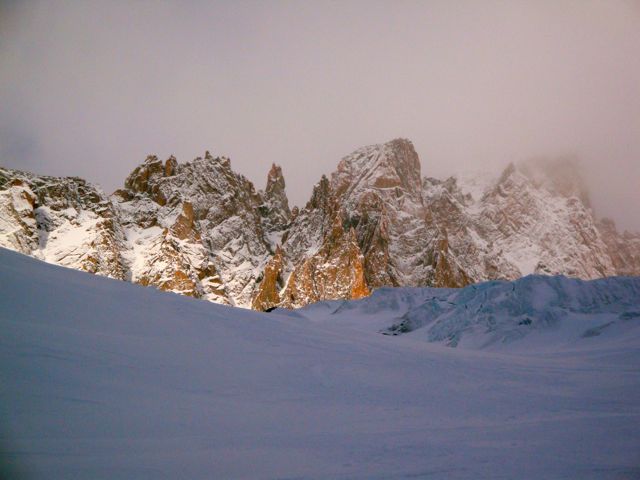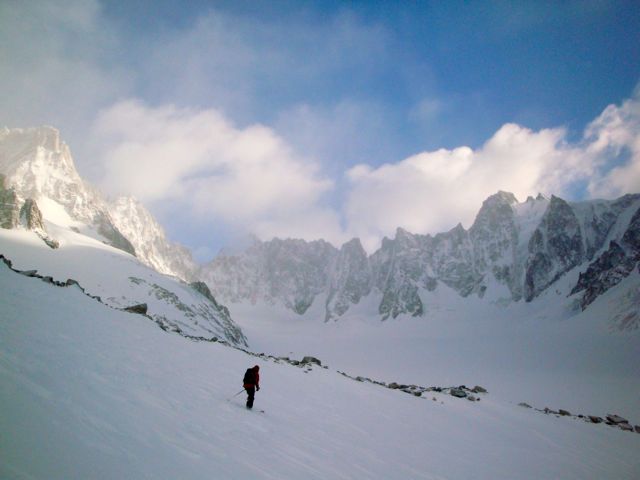 Some of the ski down as the weather starts to clear, towards Mt Dolent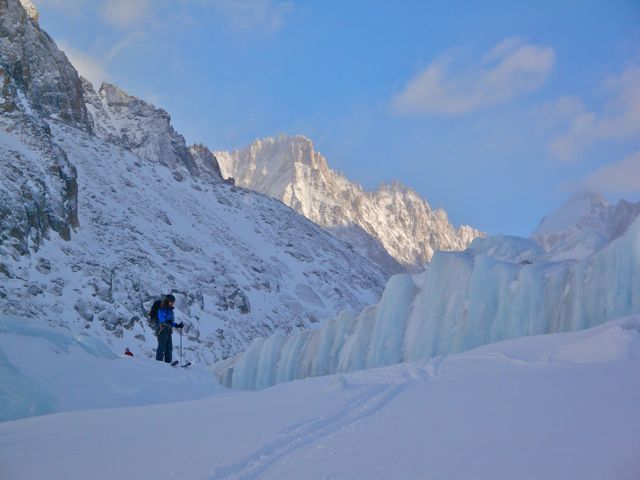 Coming off the glacier d'Argentière