A family out snowshoeing in the woods behind Val d'Isère this afernoon had an extremely lucky escape today after being hit by an avalanche in the Coves sector towards la Daille. The Chemin de Coves is in an avalanche zone (as is most of the terrain surrounding the town). Over 100 rescuers were involved in the search and rescue operation: High Mountain Police, pisteurs, guides, instructors and fire-crew.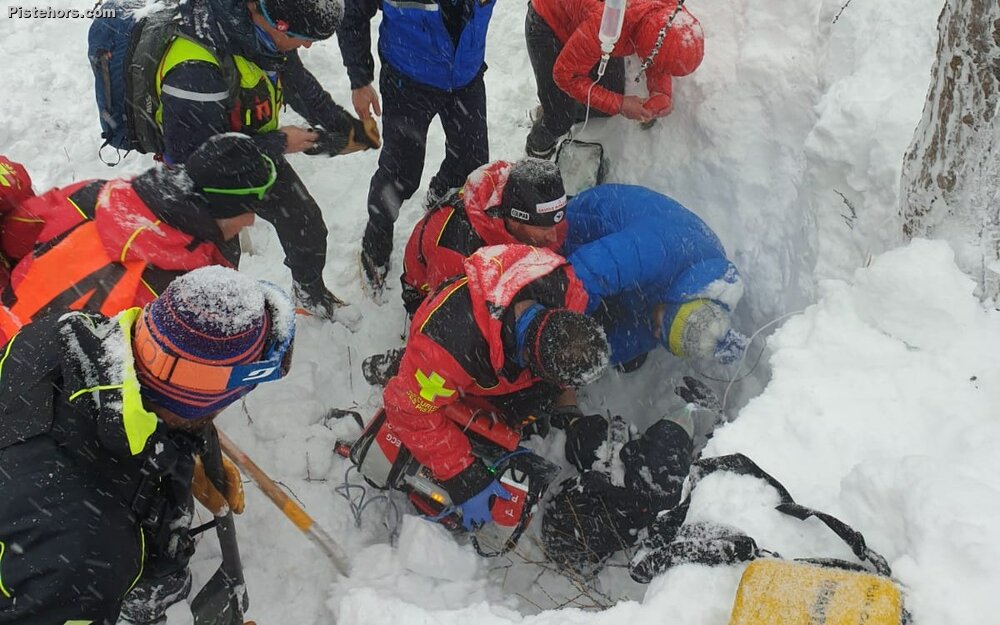 (photo: PGHM Savoie)

The wife and children were recovered quickly. One of the victims with a knee injury. Multiple probe lines then began the search for the missing father. Finally the PGHM used an Wolfhound (a passive cellphone tracker) to localize the man's mobile telephone. The man was found under 250cm of snow but was buried behind a tree which had formed an air pocket. Meteo France gave the avalanche risk as 4/5 for the sector with close to a half a meter of fresh snow falling during the day. They warned of many spontaneous avalanches.
Further Information
https://henrysavalanchetalk.com/avalanche-rescue-val-disere-chemins-des-coves-the-avalanche-path/
https://www.wsws.org/en/articles/2015/08/20/phon-a20.html
http://pistehors.com/news/ski/comments/0985-spooks-gadget-could-revolutionize-mountain-rescue/index.html