Cross country skier Therese Johaug is a huge star in Norway. Since her return to the sport following a drugs ban she has been dominant to the point of eclipsing her nearest opponents. Three gold medals at the World Championships at Seefeld last season. At Beitostølen the first test of this winter she was more than a minute up on her nearest rival Heidi Weng over 10km. The fastest non-Norwegian was American Olympic champion Jessica Diggins who "trailed" in over a minute and a half down.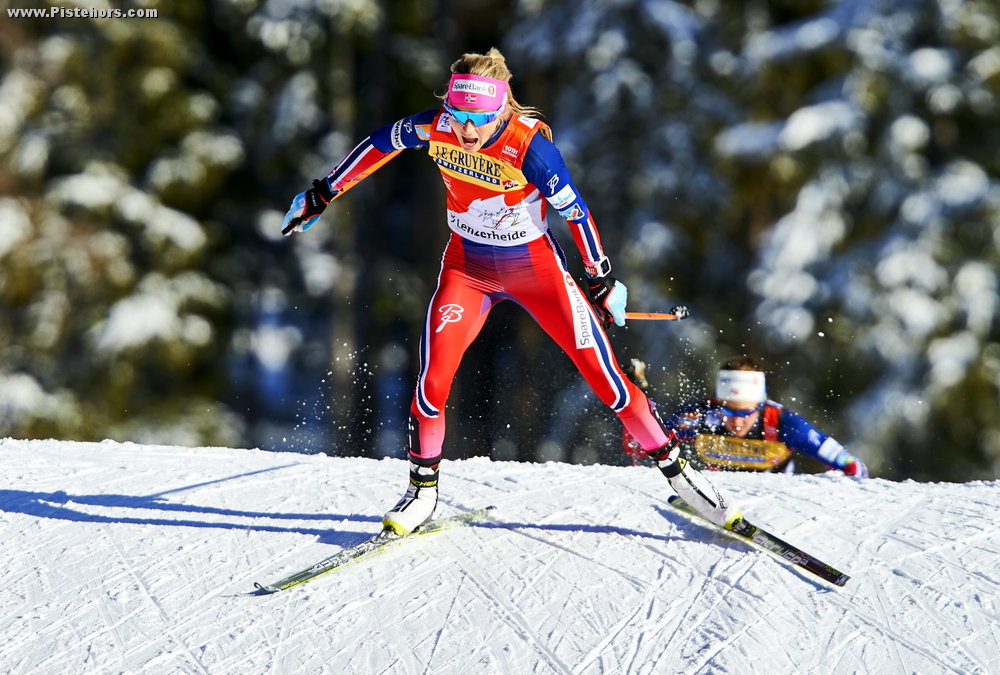 In a class of her own
There are complaints about the tempo Johaug imposes on women's cross-country ski races. Last week Swiss skier Nathalie von Siebenthal announced, at the tender age of 26 that she was quitting the sport. In part because of the pace now imposed by the Scandinavian on the peloton. "Since Therese returned to competition, the races have changed. They go from the gun at an extremely high pace. This new rhythm, which affects all the athletes, is not appropriate for Nathalie" , Swiss coach Peter von Allmenn told the Dagbladet newspaper.
Her Swedish rivals, Charlotte Kalla, Stina Nilsson, Ebba Andersson and Frida Karlsson, approve of the new way of racing. Karlsson also likes going hard and early. Olympic champion Kalla appauds Johaug for raising the level of women's sport "it is nothing like 5 years ago". Andersson says the Norwegian skier is an "inspiration". Even her coach was surprised at her performance. Last season she was not just fast but won race after race only Stina Nilsson managed to beat Johaug in March over the 10km at Quebec City. The programme is harder in 2020 with more mass start events.
This year Johaug has also been active outside skiing. In August she won the Norwegian national cross country running championships setting the 5th fastest time ever for a Norwegian woman and followed this with victory in the Oslo Cross in October despite "an atrocious running style". She has spoken openly about competing in the 10,000 meters at the European games in Paris next year. Her performance at Lysebotn Op, a steep 6km uphill rollerski race also impressed. Her time was just 10% off the fastest man and she would have been 18th if she'd competed in the men's event (perhaps faster as she'd have been in the men's peleton).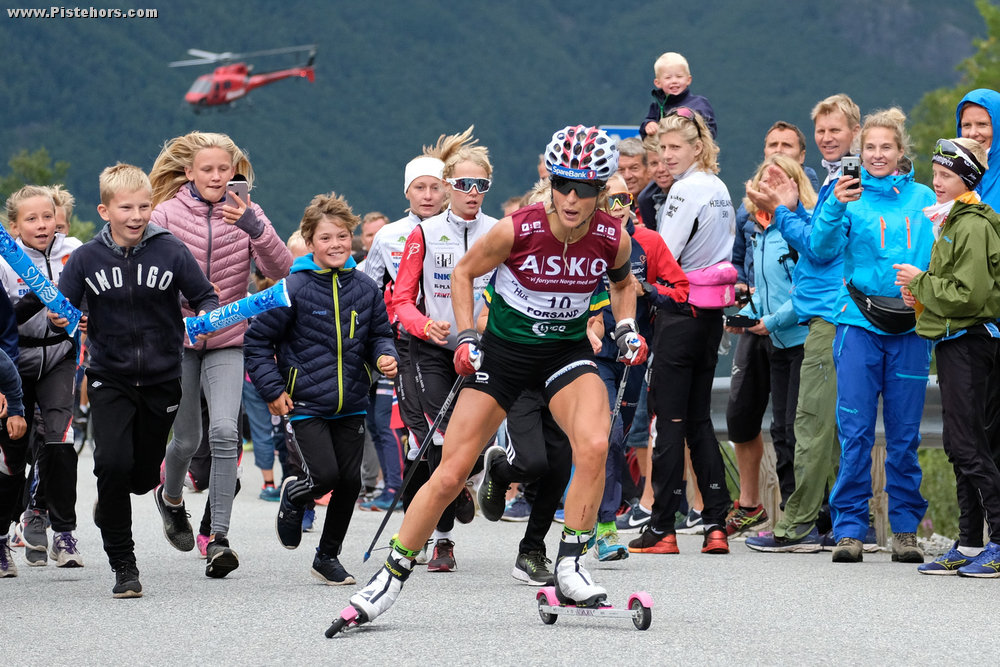 A huge star in Norway
Johaug is a controversial figure with a small, but vocal minority. In 2016 she failed a drugs test for Clostebol, an anebolic steroid contained in a sun-cream her team doctor bought in Italy where she was glacier training. She was banned for 18 months. Unusually her sponsors stood by her during the ban, even Fischer kept in contact despite a "no drugs" clause in her contract. The ban meant she was unable to compete in the 2018 Olympics, a major target. Back in Norway she is also a fashion icon, in 2012 she
launched a range of accessories
and moved into clothing in 2015. Her net worth is claimed at $5 million and she recently bought a $2 million dollar chalet in Holmenkollen with her boyfriend.