The Savoyard ski resort of Méribel, part of the Three Valleys ski area, wants to build a snowdowe "similar to that in Dubaï". The project is part of the Chaudanne development plan. The aim is to "preserve the ski area in the context of global warming and to offer skiing 365 days per year" according to Pascal Blanc who presented the the project.

The project would cover the Corbey slalom piste to the start of the Super G. It would enable Méribel to organize international competions "whatever the weather conditions".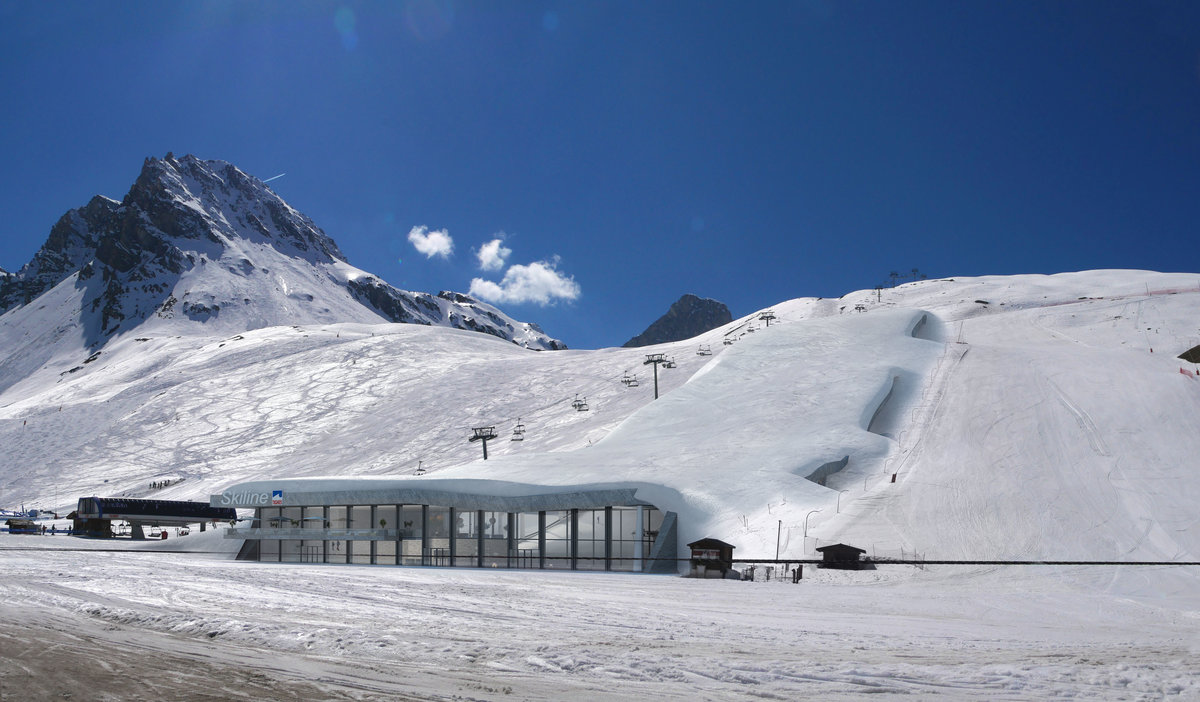 The wall and roof would be sliding, enabling the dome to be opened in the winter and closed the rest of the year. The resort have contacted the American company Cerberus to build and run the project. The cost is estimated at an eye watering 300 million euros. The construction would include two hotels on site as well as shops.
All is not plain sailing. Readers may remember that Tignes proposed a similar project in 2016 which would have cost around 70 million euros. That project has been shelved, partly due to opposition from environmental groups. The Méribel project would have to be classed as being "in the public interest" by the authorities in order to be able to acquire the necessary land including from the ESF who run the Corbey piste as well as the impact on the contract with Méribel-Alpina who run the ski area itself.