The ski resort of l'Alpe d'Huez has received a serious blow to its expansion plans following the cancellation of planning permission (UTN) granted in 2017 enabling an extra 68,000m2 of land to be built on. The Grenoble administrative court said that the resort had failed to take into account the problem of unused accommodation and had not sufficiently considered issues with water supply and treatment and how the station aims to attract non-winter sports visitors.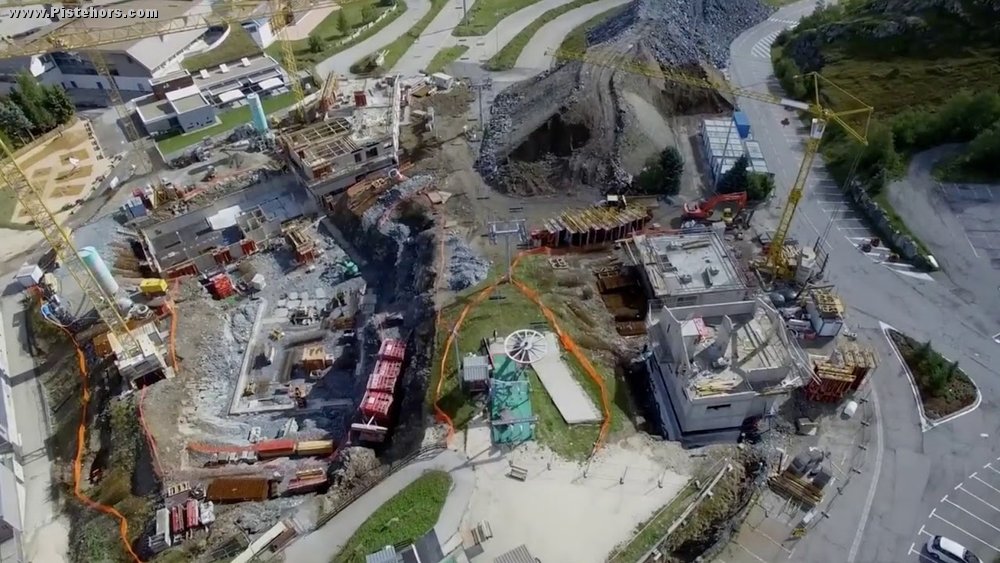 l'Alpe d'Huez would like to become the largest ski resort in the Alps with a proposed link to les Deux Alpes. The project (SCOT Oisans) envisages the construction of 10,000 extra beds over the next 15 years using an area of 19 hectares of land. The floor area is estimated at 200,000 m2. The lift construction would partly be financed by the sale of land and buildings. The French ski resort model is based on the sale of accommodation to construct lifts but this had led to a major problem of under-occupancy or "cold beds". It is estimated that l'Alpe d'Huez, perhaps because it is an older ski resort, has 65% cold beds (occupied for less than 3 weeks per year). The worst in the Alps.
The UTN originally called for 6000 extra beds in the resort. Following a 2017 judgement brought by France Nature Environment Isere (FNEI, ex FRAPNA) this was revised down to 4600 beds. Not enough to satisfy the judges in Grenoble. FNEI wants l'Alpe d'Huez to reconsider their construction projects in light of the cold beds problem. With the SCOT Oisans there will no doubt be further court judgements.