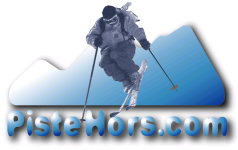 Posted on: 2019-01-31 15:26:03 by davidof
Orange avalanche alert issued for French Alps
An orange avalanche alert has been issued for the French Alpes. The alert concerns the mountain ranges located in the following departments: Savoie (73), Isère (38), Hautes Alpes (05), Alpes-de-Haute-Provence (04), Alpes-Maritimes (06). The alert starts at midnight tonight (01/02/2019) through to at least Saturday morning.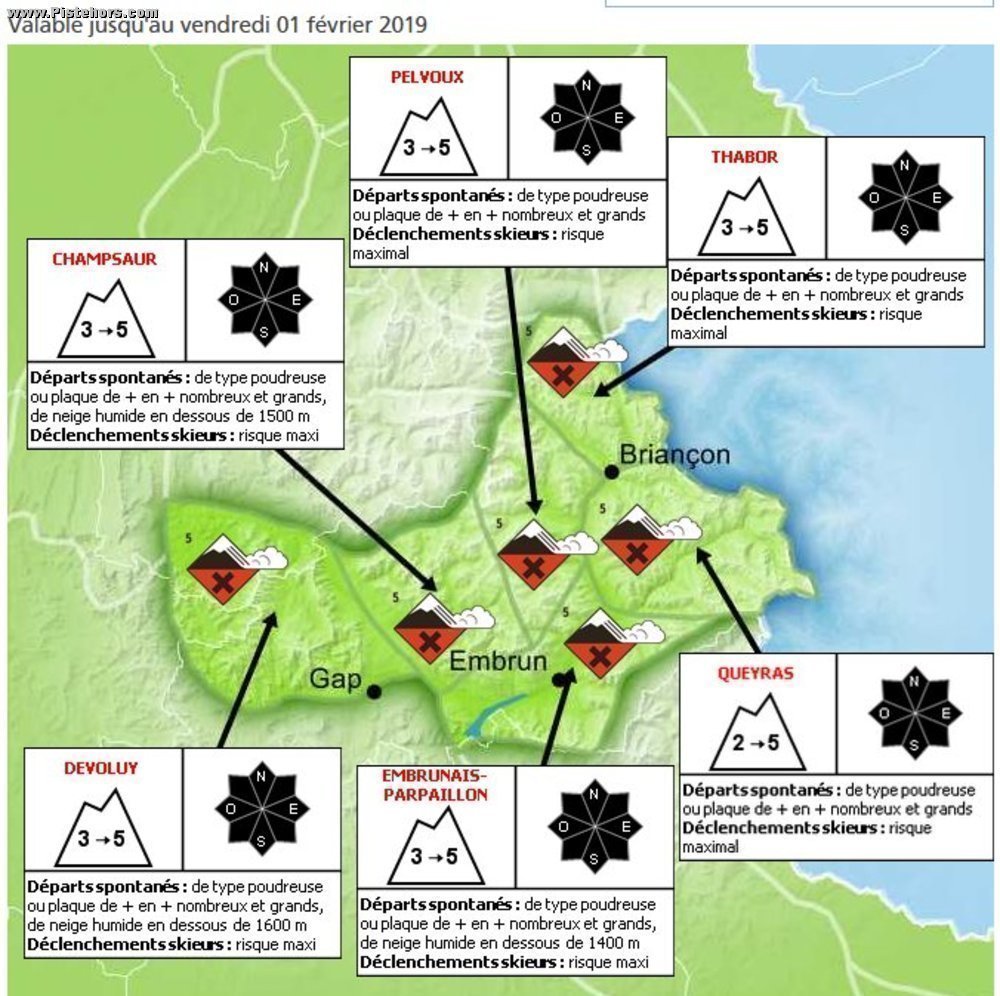 Maximum risk across the Savoie, Isere and Hautes Alpes

An active weather system will traverse the Alps from Thursday evening. Friday will see copious snowfall throughout the day along with a thaw. In the Southern Alps and Isere the snowline will rise progressively in the west to 1500 meters altitude, even 2000 meters by Friday afternoon. This will overload an already unstable snowpack.

Natural avalanche activity is to be expected during Thursday night in the Southern Alps, Isère, then in the Maurienne and Bauges. The avalanche risk will be very high, level 5/5 in the majority of the mountain ranges. The snowline will be lower in the interious Savoie mountain ranges but the quantity of snowfall will lead to an increase in avalanche risk which will become very high by Friday lunchtime.

The Haute Savoie is not affected by this alert but the avalanche risk will still be HIGH 4/5.
Attachments

Comments