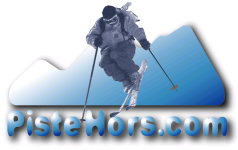 Posted on: 2018-02-14 21:01:31 by davidof
Pyrenean avalanche crosses piste, kills skier
An investigation is underway in the Hautes-Pyrenees resort of Gavarnie to determine the circumstances surrounding the death of a young skier in an avalanche. The slide occurred at 14h00 and crossed a open red piste in the resort. Despite precautionary search by police, piste patrolers and dogs no victims were found.
At around 16h30 a mother reported her son missing and a second search was organized. The body of 19 year old skier was recovered at 18h00 in a state of cardio-vascular arrest and despite medical intervention it was impossible to reanimate him. The skier and his family, residents in South-West France, are well known in the resort and locals are devastated. It is the first avalanche fatality in Gavarnie Gèdre in over 50 years of operations.
According to the rescue services, the avalanche wasn't "big, about 60 meters wide and a break of 30 to 40cm deep but there were deposits 2 to 3 meters deep in places. There has been fresh snowfall on Sunday with strong winds but avalanche control work in the area via avalancheur had not given any results. The avalanche risk was 3/5 at the time of the slide.
Comments