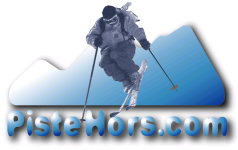 Posted on: 2018-01-26 10:15:11 by davidof
Avalanches in the Savoie
The body of a missing skier was recovered yesterday morning close to Abondance in the Haute-Savoie. The skier had been reported missing on the 24th. A large rescue operation failed to locate the skier. The risk of secondary avalanches was an issue for searchers. The avalanche risk was 3/5 (Considerable) on the day the skier was reported missing.
The skier was finally located in an avalanche zone. Rescue workers from the Annecy and Chamonix high mountain police as well as fire crew and two helicopters were used in the search.
In Val d'Isere a workman was hit by an avalanche that started at the plate des Ailles while he was clearing snow in a digger. Fortunately the windows of the digger were closed and the man was buried under 1 meter of snow. Piste workers located the digger after a probe search. The incident occurred at a car-park at the entrance of the ski station.
Comments