According to an article in today's Dauphine Libere newspaper the Compagnie des Alpes has thrown in the towel at la Grave due to the problems between Denis Creissels and the town hall. The CdA, who run the adjoining ski resort of les Deux Alpes, was the favourite to take over the concession to run the ski area for the next 3 decades.
That leaves one remaining candidate: The SATA who run the alpe d'Huez ski area. L'Alpe d'Huez and les Deux Alpes have a 60 million euro project to link the two ski domains sometime in the early 2020s although there hasn't yet been a full viability study for this project. The ski areas are currently seeking funding from the government to carry out this study.
The Companie des Alpes said the conditions for a calm collaboration are not present and the complained that they had not had access to certain technical documents or the lift system itself. They believe they had the best project and had proposed renovating the existing lifts and extending the lift system with a leg linking into les Deux Alps.
http://www.ledauphine.com/hautes-alpes/2017/03/13/telepherique-de-la-meije-la-compagnie-des-alpes-jette-l-eponge
la Grave, trouble in Paradise
la Grave at 30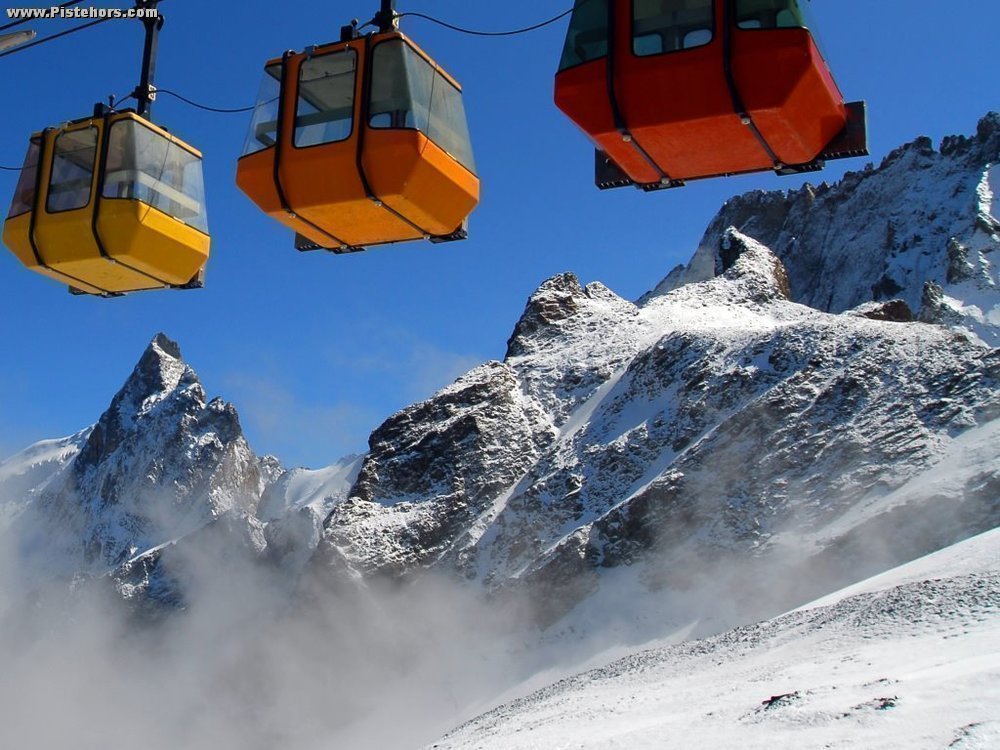 The Lift System [© OT la Grave/DLeGuen]