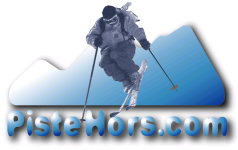 Posted on: 2016-11-28 13:52:34 by chops
Butler Wins!
British ski instructor Simon Butler has one another important legal battle in French courts. A ruling by the Lyon administrative court contradicts the French Sports Ministry's interpretation of European legislation regarding qualifications and safety. The court found that although ski instruction is not a regulated profession in the UK that is irrelevant as their is a recognized training programme and that the government had failed to demonstration the Eurotest as being necessary on safety grounds.
I'm guessing a few have already seen the news and I know that SimonButler has previously commented on this website. Whilst he wants to return to the 'quiet life' the results of this ruling could have far reaching consequences for a number of european qualified instructors wanting to teach in France. I'm sure there are some technicalities to iron out from the ruling as to which levels are considered similar to France - it always struck me as odd that a French 'stagiere' instructor doesn't need a Eurotest (but is striving towards that) to begin teaching whereas a BASI 2 does (as well as the test technique - the entry level for the stagiere).
It could also open up huge oppourtnities for snowboard instructors. They may see an 'easier' entry into the French system, by training abroad, than the ridiculous requirement to pass a Eurotest on skis to be able to teach snowboarding! There are a clearly a number of snowboarders who are excluded from working despite having higher abilities than their skiing counterparts(on snowboards).
Comments