Despite heavy snow and high avalanche risk at altitude many ski resorts are having trouble opening all their runs, or at all in the second week of January. The lack of snow hit ski areas hard with skier days down -20% compared to an average season according to Domaines skiables de France (DSF) who represent 200 French ski resorts.
Visitor numbers were even -14% less compared to last year which saw a poor Christmas week. Most of the resorts in the Vosges, Jura, Massif Central and Chartreuse remained, and may remain, closed with little snow and warm temperatures below 1500 meters and even mid level resorts like the Sept Laux near Grenoble, with extensive snow making, saw its turnover down -80% compared to last year. A loss of 2 million euros. La Clusaz reports turnover down 65%. The lack of visitors was compounded with reductions in lift pass prices due to limited piste opening as well as the cost of man made snow, some areas spending hundreds of thousands of euros to cover their runs in artificial snow. Serre Chevalier reports that the Christmas/New Year period was the worst for 20 years in terms of skiers.
It is not just the ski areas but shops, ski schools, hotels and restaurants that have felt the pinch as well as their employees. 58 businesses in the Savoy and 31 in the Isere have applied for state aide and thousands of season workers have been laid off. Chamrousse only hired its full contingent of staff at the start of January. 50% of hotels saw cancellations and 20% of them had half their rooms cancelled. Lack of snow is not the only culprit. Non French visitors blamed the Terrorist attacks and the State of Emergency, some even expected to see troops and tanks on the streets of ski resorts due to the French president's "declation of war".
Even big, high level ski areas have been affected. Normally they benefit from the lack of skiing elsewhere but Val Thorens saw skier days down nearly -3% and Alpe d'Huez a whopping -15%. Even the mighty Compagnie des Alpes which runs many of France's big ski areas has seen takings down by -10% compared to the same period last year which was already difficult.
DSF have called for more snow making: "In France only 30% of ski runs are covered by man made snow, in Austria it is twice that number." They seem to have forgotten that ski areas had trouble making snow during December due to long lasting temperature inversion leading to positive temperatures at altitude. The freezing level was frequently above 3000 meters and snow making stood idle. Many ski areas had to use helicopters to bring snow in from altitude or to make snow in the colder valleys and truck it to the pistes. Tourism experts say it will be difficult to make up the shortfall this season whatever the weather brings for the February holiday.
Further Information
http://france3-regions.francetvinfo.fr/alpes/la-chute-de-frequentation-atteint-20-dans-les-stations-de-ski-francaises-899037.html
http://www.ledauphine.com/montagne/2016/01/08/debut-de-saison-chaotique-pour-les-stations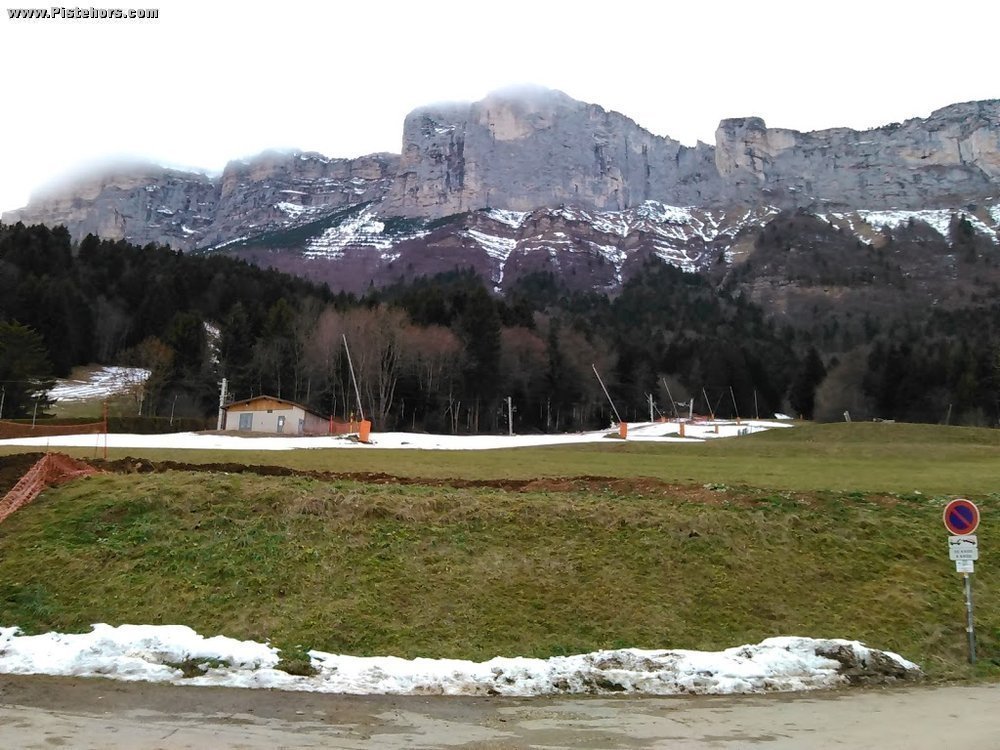 Many resorts are still closed despite attempts at snowmaking