A 31 year old Swiss climber who called the French rescue services claiming to have frostbite has been fined 3000 euros, 1500 of which are suspended for "giving false information leading to a rescue". The verdict was handed down today in the first instance court in Bonneville, Haute-Savoie.
The incident dates back to the 18th of March, 2015. Two Swiss climbers were climbing the very difficult Lagarde couloir on the Droites in the Mont Blanc range. Tired the pair called the mountain rescue in Chamonix at 19h00. They were 100 meters below the summit. The correspondent suggested the continue and call once they were at the summit before descending the glacier de Talèfre. 90 minutes later they called again, they had not moved and the called claimed to be suffering frostbite to hands and feet. The mountain rescue collected them by helicopter from the north face of the Droites. A difficult operation after dark that took nearly an hour according to an eye witnesses in the Argentière refuge.
The climbers were dropped at Sallanches hospital which they left 30 minutes later to collect their belongings from the PGHM. Seeing that they were not injured the Gendarmes questioned the pair further and they admitted they had lied in order to get a helicopter rescue. In court the lead climber explained that he had panicked and didn't want to spend the night at 4000 meters with frozen gloves.
The prosecutor had called for a 2000 euro fine saying that the climbers attitude was "irresponsible, not public spirited and scandalous. It is the attitude that monopolises the rescue services and puts their lives in danger". He highlighted the difficulty of the rescue operation at night.
These type of cases are very rare. The rescue service are called regularly for cases of exhaustion or for climbers who are simply lost. They usually prefer to launch a rescue operation than risk an accident for which they themselves could be held liable. In this case the PGHM says they merely "noted the the contravention" and it was the prosecutor in Bonneville that decided to launch the prosecution. They say it is standard practice for climbers that are tired or blocked at night to be asked to bivouac and wait until first light for recovery.
It is not the first such incident this winter and maybe reflects a hardening of attitudes by the authorities. In February Annecy police threatened to prosecute two skiers rescued from the West Couloir of the Tête du Parmelan. The police thought that the skiers had seriously misjudged their capacity and the conditions in the couloir which is rarely in condition.
http://www.pghm-chamonix.com/2015/03/28/des-gelures-qui-nen-sont-pas/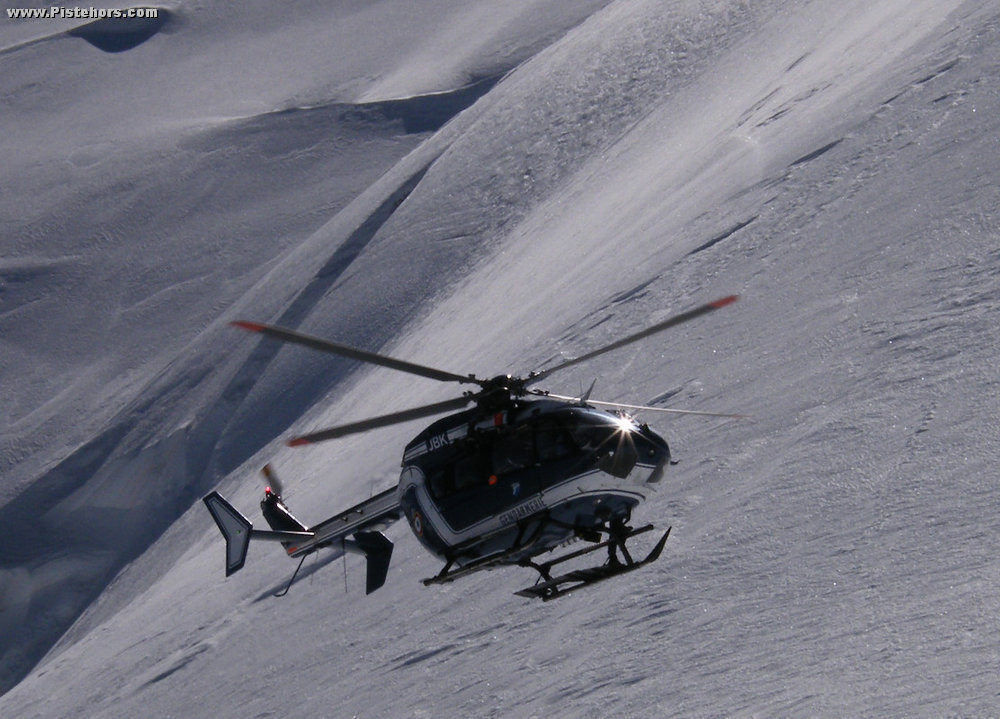 Rescue helicopter Mont Blanc (archive photo)