After a brief return to winter last weekend Spring is firmly with us and that means a return to spring dangers: weakly bridged crevasses, falls on icy snow and even sunstroke. Remember, never take your skis or board off on crevassed terrain like the Vallée Blanche. Use crampons (not ski crampons) when the snow is icy and sharpen those edges.
On Monday, even with fresh snow, admittedly poorly bonded to the hard base, a skier lost his footing traversing to a steep couloir in the Belledonne. He was lucky to survive a fall of 250 meters over cliff bands although he still ended up in hospital.
On Thursday, François-Xavier Woestelandt, an apprentice guide from Grenoble skier fell 200 meters in the Oreilles de Lapin couloir under the Nant Blanc in Chamonix. He was descending on crampons at the time of the accident and snow conditions were described as "hard" with a covering of fresh snow. He suffered face injuries and an eye problem. On the same day a skier fell 20 meters into a crevasse in the Vallée blanche. Recovered by the PGHM the skier escaped with mild injuries. At la Grave a skier was seriously injured after a fall on the Pan de Rideau. On Friday a 7 year old British skier was killed when he fell over cliffs at Flaine.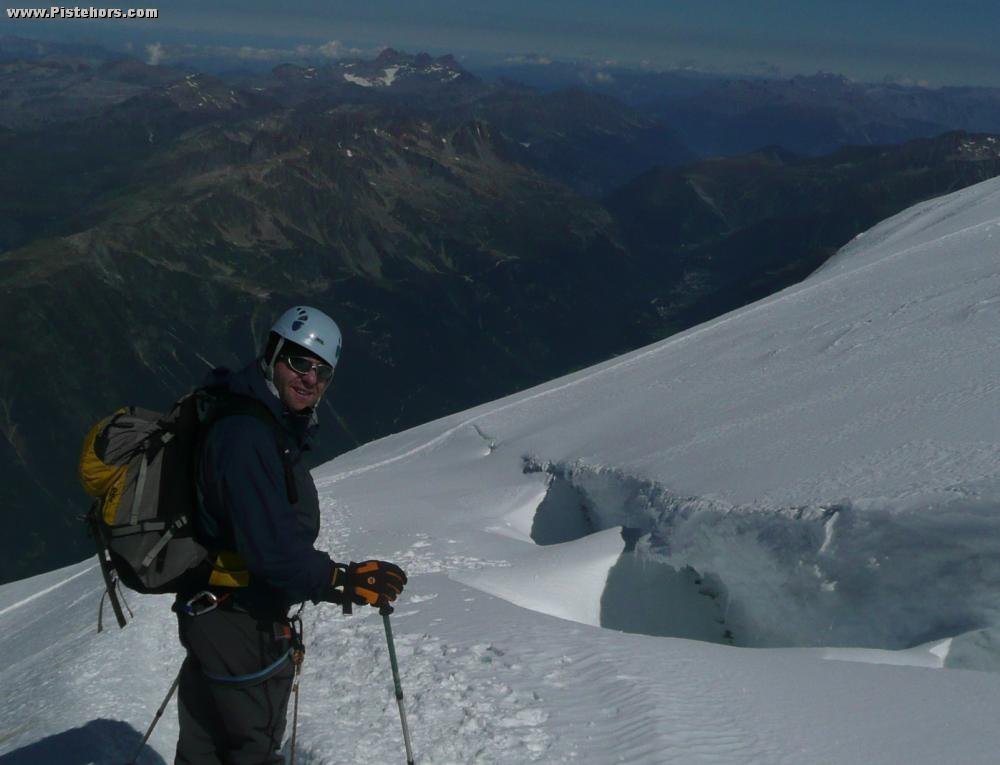 Crevasses on Mont Blanc