A damning report by French government auditors has warned that many Pyrenean ski areas are too small to survive. Despite a number of good snow seasons they lack the resources to invest and develop a market outside their own valleys.
There are over 30 ski areas on the French side of the mountain range with a total turnover for the ski lifts of 110 million euros. 10% of the French market. Half of the resorts have a turnover of less than 5 million euros, the auditors consider this the minimum to sustain development and investment. 9 of the resorts have turnovers of less than a million. Some ski areas have debts totalling 300 to 400% of turnover. For example Les Angles in the Western Pyrenees has 30 million euros of debt for just 600 residents. At Font-Romeu and Peyragudes debt is more than 20 million euros. Areas have to be subsidised out of local taxes.
The report says that there are a lack of services in ski areas beyond skiing. Road access to smaller resorts is difficult at the best of times and frequently cut off when it snows. There is a lack of accommodation in resorts. Ski areas attract a mainly local clientele which doesn't extend much beyond the South-West of France. The total number of skier days has dropped 15% from 6 to 5 million between 2004 and 2013. Snow cover has decreased 10 days between 1971 and 2008 due to climate change.
The ski industry is important for the local economy. 10,000 jobs depend on skiing and it employs agricultural workers during the winter months. There are around 6 million overnight stays. The auditors think that local politicians should shut some ski domains and regroup others to pool expertise and investments. This would enable them to improve road connections and accommodation.
Some areas have planned large investments. Le Grand Tourmalet, the biggest ski domain with a turnover of 15 million euros is planning to increase its ski area from 260 to 300 hectares by 2020. 50 million euros will improve and extend ski runs, replace the Pic du Midi cable car and install a new high speed chair at la Mongie.
At Luchon-Superbagnères, 46 million euros will update the cable car, install a new 6 seater chair and improve the ski runs. They will also open a spa and improve the casino and conference facilities. La Pierre-Saint-Martin is also updating lifts and improving the ski runs in a multimillion euro programme.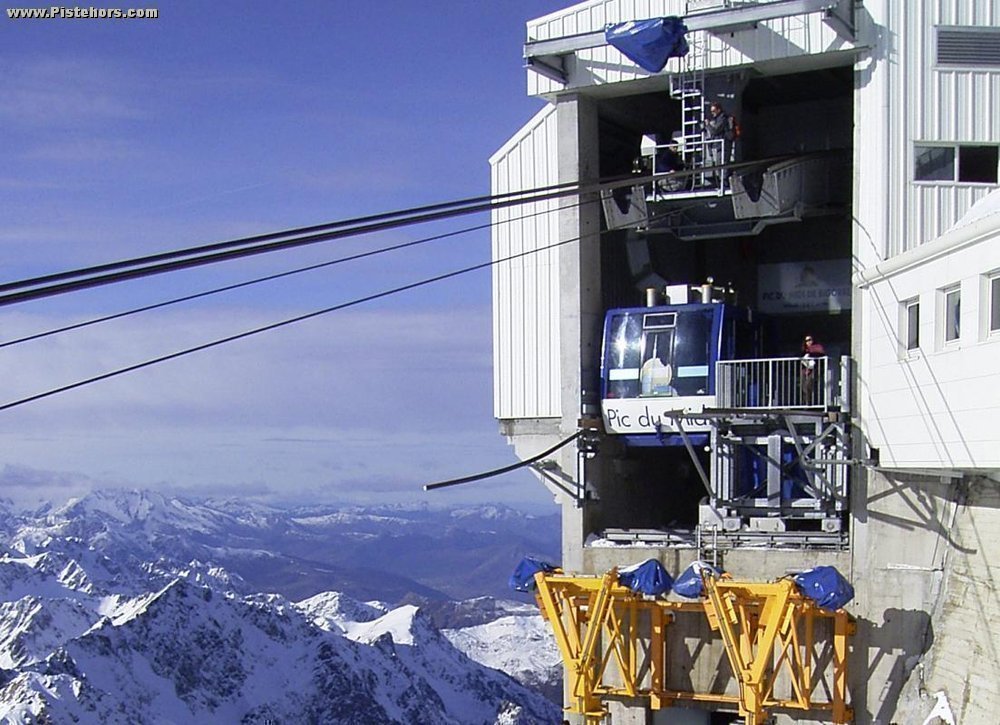 Le Grand Tourmalet with its Pic du Midi cable car