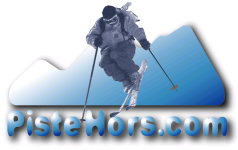 Posted on: 2015-01-19 10:57:44 by jules-gaspard
la Grande Odyssee 2015: Interview with race vet
Stage 5 of the Grande Odyssee was held in the Bauges for the second year on the plateau of le Revard. We got the chance to watch the stage and interview Jerome Seguela about the health and conditions of the dog teams.
The stage was run on a short 42km course at le Grand Revard due to the snow conditions and finished very close with the top three overall fighting out the top three places on the stage. Milos Gonda was just over a minute ahead of Radek Havrda who in turn was neck and neck with Rémy Coste.
At the weekend Milos Gonda, the 37 year old Slovak musher once again just beat Radek Havrda at Lanslevillard after an epic 5 hour stage taking in an overnight stop on the col du Mont Cenis. However Havrda keeps a 3 minute lead overall against Gonda. French musher Rémy Coste is in third place, 19 minutes behind the leader.
Comments