This year's Grande Odyssee dog sled race has been run in somewhat challenging condtions due to the lack of snow; the worst winter since 1989 according to the ski resorts of the Haute-Savoie. Stages have been shortened or moved to higher ground and there has been a huge operation to prepare the trails to give the dogs and their mushers the best conditions possible.
Monday 12th January
The resorts of Flaine and les Carroz prepared 35km of very technical trails with 2900 meters of climbing and 2300 meters of descent including the fearsome Montée des Cascades, 1500 meters of climbing over 12km. Musher, Thierry Coffre described the course as "exceptional" at the finish line but it was Radek Havrda who took the stage in an incredible 2 hours 7 minutes to hold on to his red leader's jersey. He was closely followed by Milos Gonda and Rémy Coste.
Wednesday 14th January
Milos Gonda surprised everyone, starting in 13th position he crossed the line first taking the fourth stage at les Gets and moving up to second overall behind Radek Havrda and a few seconds ahead of Rémy Coste. Gonda won LGO in 2011 and is looking for a second victory.
The stage was 38.6km with 2150 meters of climbing and descent. Havrda said "it is the best stage since the start".
Thursday 15th January
Today's stage: The Megève Challenge, doesn't count for the overall classification. It was taken by Rémy Coste ahead of Romain Grenier and Radek Havrda. Due to the lack of snow this year the stage was moved to the altiport, this didn't stop the crowds getting to the Côte 2000 to admire the dogs.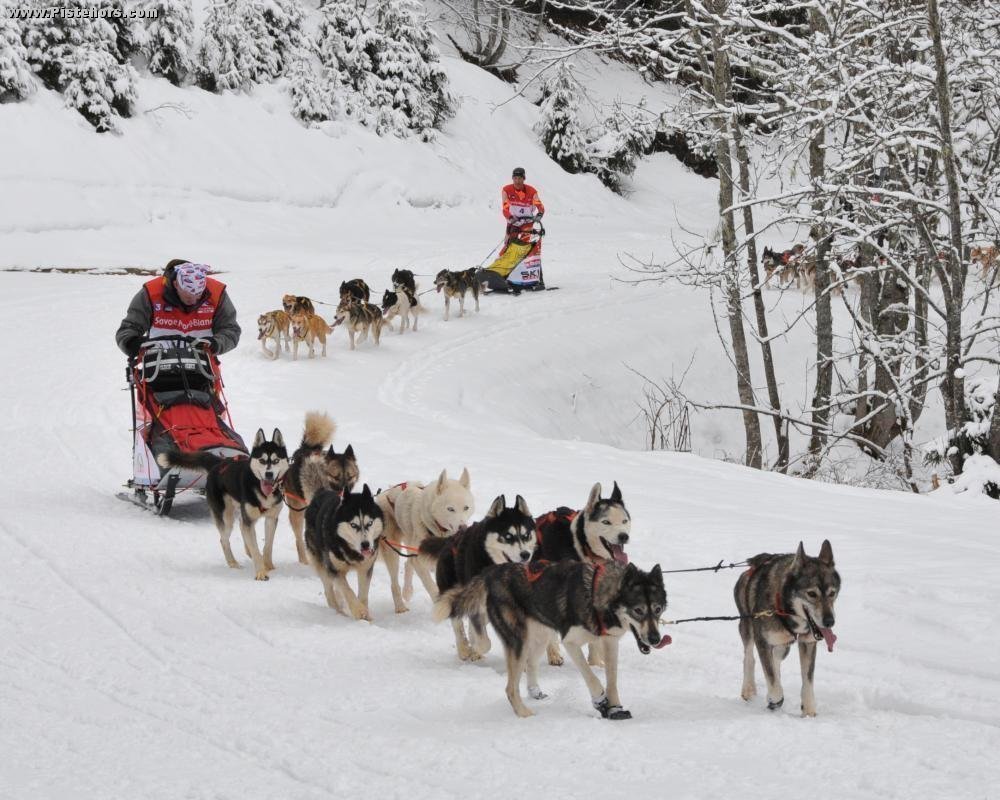 Montée des Cascade (photo: Julie Couturier/LGO)