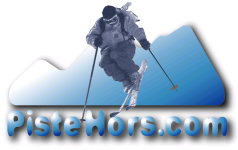 Posted on: 2015-01-06 16:29:51 by jules-gaspard
Grande Odyssée 2015
It is just five days until the start the 11th edition of the internationally famous Grande Odyssée dog sledding race held in the French Savoie and Haute-Savoie departments. The 30 mushers and their 400 extraordinary sled dogs will cover 1000 km over 9 stages. Ten nationalities are represented by some of the best teams in the world.
The dog teams will climb 30,000 meters the equivalent of nearly 4 Everests on race starting at Samoens and finishing at Val Cenis with overnight stops at the Polar Base on the Col du Mont Cenis. Eight of the 9 stages are time trials with one is a mass start. There is also a sprint; think Ben Hur on snow but with dogs. The full programme can be found at the following link: http://www.grandeodyssee.com/en/124/programme-detailed/
Let's now hope that there will be plenty of snow to satisfy huskies, malamutes and the mushers for this memorable event.
Comments