Every time a new bit of backcountry gear comes out we say the same thing. Leave it a year or two and let others test it. In this case it is Peakrider from Skipass who has had some issues with his Marker Kingpin bindings. The fault looks similar to problems that beset the Diamir Vipec in its first season.
Peak rider says the problem with the pins dropping out occurred after 3 days use. Now this may be a single isolated incident. Or slightly more unlikely, a competitor wanting to discredit Marker. We put these couple of ideas forward just for balance. At the same time losing a pin in the backcountry, or worse still, on a steep gnarly descent would be pretty dramatic. So if you are one of the Marker pioneers it might be worth keeping a close eye on those pins. It should also be noted that Marker made a big deal out of the quality and security of this binding especially with it passing the ISO and TuV tests so it is only reasonable that users should expect an exceptional product.
My opinion remains the same. Tech bindings are excellent for touring but for resort skiing or lift served off piste I would sooner be on an alpine binding. The right tool for the job.
http://www.skipass.com/forums/sports/ski/rando/sujet-133054.html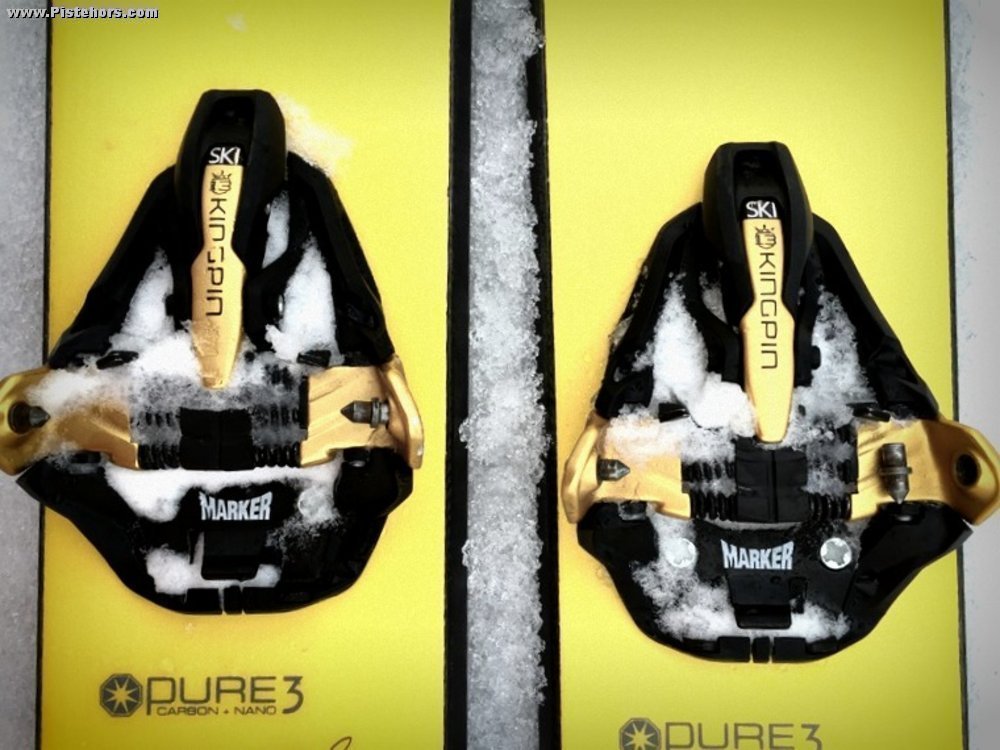 King unpinned (photo Peakrider)