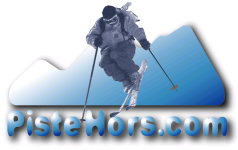 Posted on: 2014-10-01 10:20:56 by davidof
Auclair, Fransson and Daley killed in avalanche incidents
Professional mountain guide Liz Daley and skiers J.P. Auclair and Andreas Fransson have been killed in separate avalanche incidents in South America. Auclair and Fransson were taken by a 700 meter slide at the top of a couloir on Monte San Lorenzo in Patagonia close to the border between Argentina and Chile.
The group were filming a new web episode of the Apogee Skiing series. The region where they were skiing is 18 hours from the closest city. The film crew placed an emergency called by satellite phone.
Liz Daley, an AMGA-certified mountain guide, climber and snowboarder was killed by an avalanche near the Argentine town of El Chaltén. She was part of a group descending Cerro Vespignani close to Mount Fitzroy.
https://www.facebook.com/thoughtsfromhighplaces
Comments