A large natural avalanche caught six ski tourers, seriously injuring two in the Combe à Marion near the ski resort of la Clusaz a little after 11h00 on Sunday morning.
The route, one of the Aravis bowls, is very popular with ski tourers and leads to the summit of the Blonnière (2369 meters). The slide was 800 meters long and consisted of heavy, humid snow several meters deep in places. The lives of the two seriously injured skiers are not thought to be in danger. A spokesman for the rescue services said it was a miracle that the incident was not more serious. 35 skiers were climbing in the path of the avalanche at the time. A major rescue operation involving eye witnesses, local rescue services as well as the PGHM and Civil Security spent the day probing the debris to be sure that a lone skier had not been missed in the search. The police did a tour of the car-park as night fell to check to see that all cars had left for the day.
According to the Prefecture the skiers were "accompanied and experienced and the conditions for ski touring were good, the skiers had not made a mistake, it was a natural avalanche". Comments that surprised one eyewitness who was shocked that skiers were just starting out in the middle of the morning. He commented "we left the parking at 8am, immediately we noticed a lack of refreeze. In view of the conditions we turned around at 10am without reaching the summit. When we skied down there were two purges from the cliffs above the combe. At 10h45 we spoke to guys who were only just starting out, we told them it was purging. At the bottom we heard a loud crack. A big slide from above the Combe à Marion. The avalanche was fast, it accelerated into the gorges. We grabbed our beacons, shovels and probes and headed for the debris while a friend called the rescue services. We spent 3 hours probing the debris. Beacons were going mad, was it too many searchers, mobile phones? You got a signal then nothing, not including people whose beacons were switching back to transmit mode unwittingly. The rescue workers when they arrived were very professional and helped a lot. It was nothing like an exercise, you need a certain calm to coordinate everything, understand the scene. Another witness noted that it had rained at altitude on Saturday night with a cloudy sky and a zero isotherm around 2000 meters.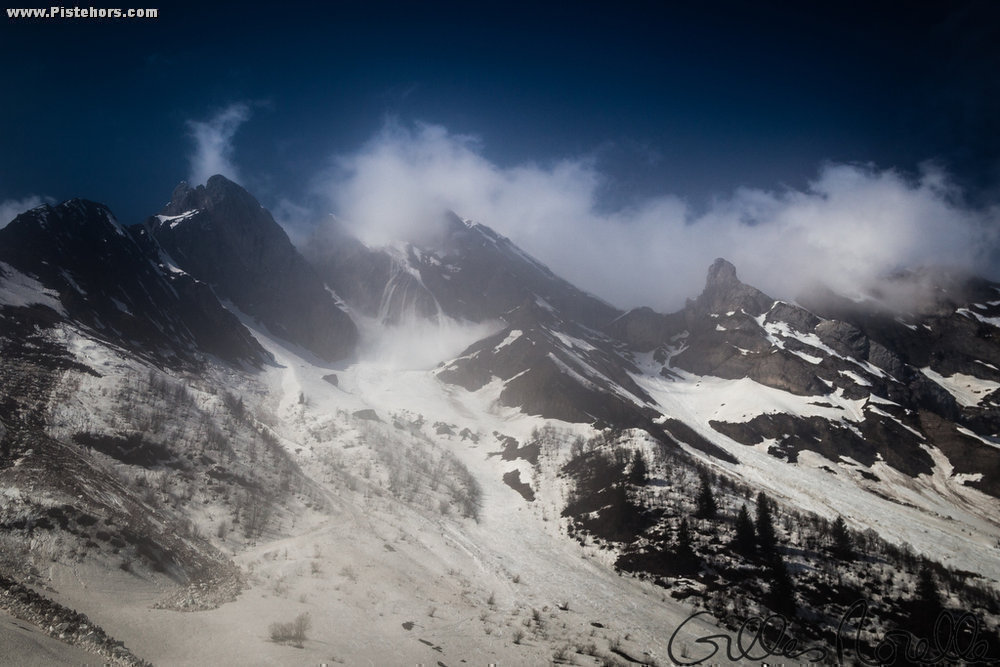 Purge [Photo: Gilles Morelle]