Those Frenchies may be able to pass a timed slalom at Mach 2.0 on a piste injected with salt water but can they ski in real snow in the real mountains? World cup racers Thomas Frey and discovery of the year, Euro champion Victor Muffat-Jeandet went to the depths of the Aoste valley to find out.
After the " Jeux Bon Appétiques" inspiration was hard to find. We'd used a stock good ideas for those games ... So we decided to find a few good friends and powder skiing.
Since the beginning of the season all we heard was that Italy is "the" destination for powder in Europe. We turned our affections to Champoluc, a ski area in the Monte Rosa. Snow cover far superior to that on the Gallic side of the frontier and always a warm welcome from our Italian neighbors, good food at very reasonable prices and the February school holidays which makes impracticable to ski here. We didn't hesitate for a moment. However, we lacked a reason d'etre....
With the February holidays find pros who are available is hard. Foreget about guides who are teaching to boost their pay we looked in an entirely different field. We are former alpine skiers and have good friends in the discipline and some who appreciate the good life volunteered for our camera.
Thomas Frey and Victor Muffat- Jeandet are French champions that race in the World Cup. These are thoroughbred race machines and gate bashers who ride the hardest pistes. These guys from the Federation ski hard injected snow like ice with skis as thin as ice skates while wearing the tighest lycra so that the groupies can see the size of their muscles.
They are jokers and real enthusiasts. Even if our paths have diverges we follow the same path - our home is our ski bag, ready to part for new destinations, skiing is our passion.
It was difficult to film with these two. Imagine the comfort of powder when you are used to skiing ice in budgie smugglers. We had to review the basics, lend a beacon to Thomas, show them how to fix climbing skins, show them how to balance in deep powder, a few technical tips really. Oh yes my friends, it just so happened that the "Bon Appétiques" were coaching the mend from the Federation of our motherland.
The buggers didn't have cold feet. Our two friends gave it their all, lines, jumps, cliff hucks, a good job well done! It was a pleasure to see these guys laugh and have fun in the powder. Were are so used to stigmatizing the gap between our disciplines and people but you know what, the Alpine guys are fun, open-minded and equally passionate as any freerider or freestyler. They send it, they ski on their asses, waving arms madly in thin air, all with laughter and desire to do well. Excellent .
However, the snow and the weather did not always make things easy: heat or that damn wind sand deposited half of the Sahara on the slopes. Fortunately luck was on our side and there was still very good skiing at altitude. A godsend since we needed a good day to finish off the filming. We spent the week talking about our different disciplines, Victor and Thomas had played well the role of freeskier , it was time for them to add their grain of salt: backcountry slalom...
Conclusion, a good skier is a good skier anywhere.
>>> Video <<<
http://www.skipass.com/news/102404-bon-apptit-s4ep5-les-torchons-et-.html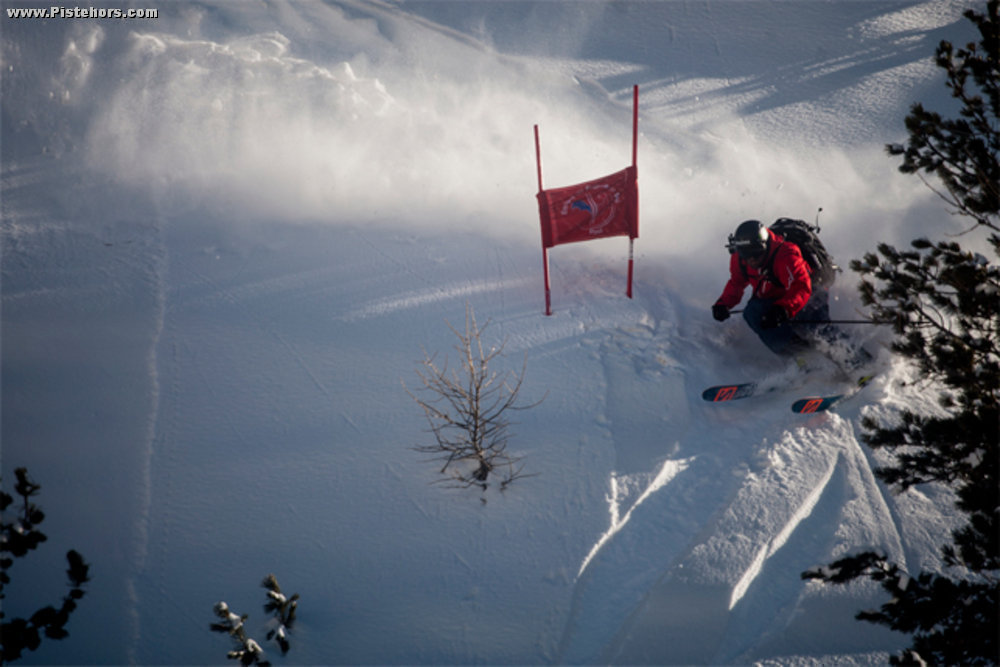 Backcountry slalom