A ski tourer has been killed on the west face of the Grand Colon in the Belledonne range late on Friday afternoon. He was skiing from the summit with his wife when they triggered a large slab below the South-West ridge at around 2200 meters.
The man was carried several hundred meters over small cliffs. His wife was able to localize the victim using his avalanche beacon and with the aid of other witnesses they had managed to free his head by the time outside rescue in the form of the CRS des Alpes based nearby at le Versoud arrived. However they were unable to revive the local man aged in his 40s. Despite fresh snow Thursday afternoon the avalanche risk had been dropped to 2/5 at all altitudes in the range.
The accident follows another fatality at a similar altitude and slope aspect/configuration in the North Belledonne a week before.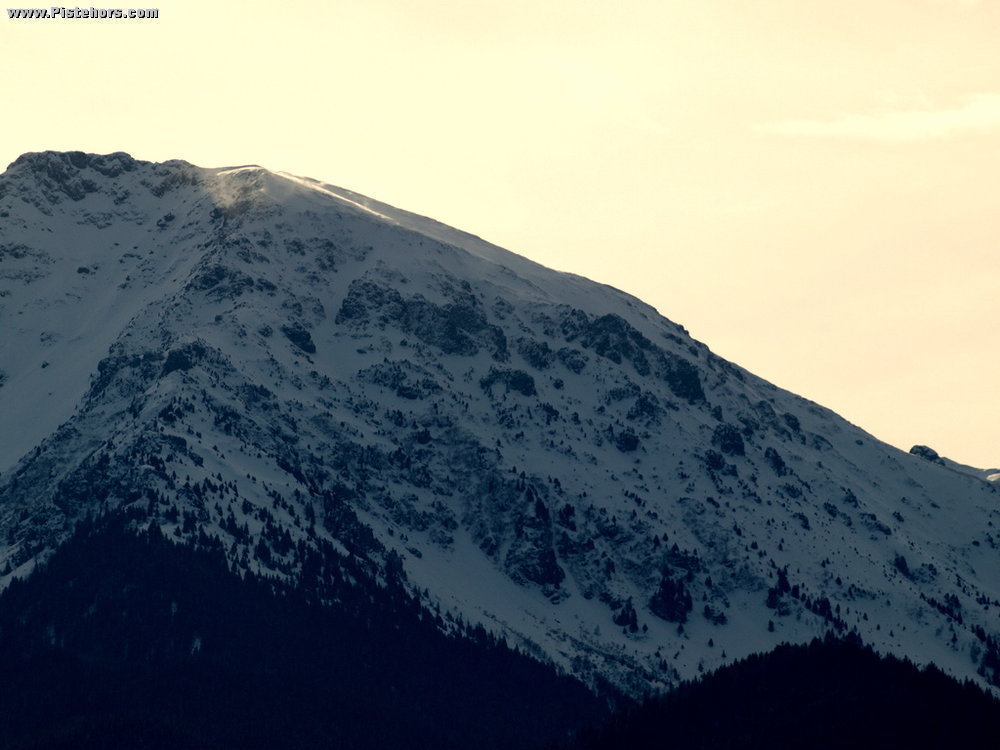 Grand Colon © Pistehors
The CRS des Alpes, based in Courchevel, also came to the aid of 3 snowboarders trapped above cliffs under the pointe de Friolin at la Plagne. The boarders had followed tracks off-piste. One of the boarders fell 10 meters over the cliffs and was rescued by a high mountain guide. Panicking the two remaining men abandoned their boards and tried to climb out on boots. They were recovered by the CRS who issued a warning to snowboarders "to never leave their boards as they risk slipping"
On Wednesday a ski tourer aged in his 20s suffered serious injuries after a fall on the west side of the Cime de la Jasse, a summit situated in the les 7 Laux ski area.
On Tuesday (28 Jan 14) an avalanche at Réallon under the col de la Coupa partially buried a 61 year old man and a 72 year old women, part of a group of five. The slide was 40cm deep and 30 meters wide and ran over 300 meters. A lucky escape for the couple who were uninjured.
Grand Colon