Trail runners Emelie Forsberg and Killian Jornet were rescued by the PGHM late on Saturday after becoming exhausted on a climb of the Frendo spur on the north face of the Aiguille du Midi. The climbers were travelling light, hoping to beat bad weather forecast for the evening. They were equipped with trail shoes, crampons, ice-axes and a rope but had little warm clothing.
The pair opted to climb the rocks at the end of the climb as they didn't have proper gear to tackle the steep ice slopes. However they were unable to find their way. At 16h30, worried about the cold and worsening weather conditions they abseiled to safety and called the rescue services. The helicopter was unable to take off due to the weather and the pair were finally reached 5 hours later by a team using the Aiguille du Midi cable car. Forsberg said "we underestimated the conditions and we didn't have a Plan B is things took longer than normal, I think Killian could have made it without me."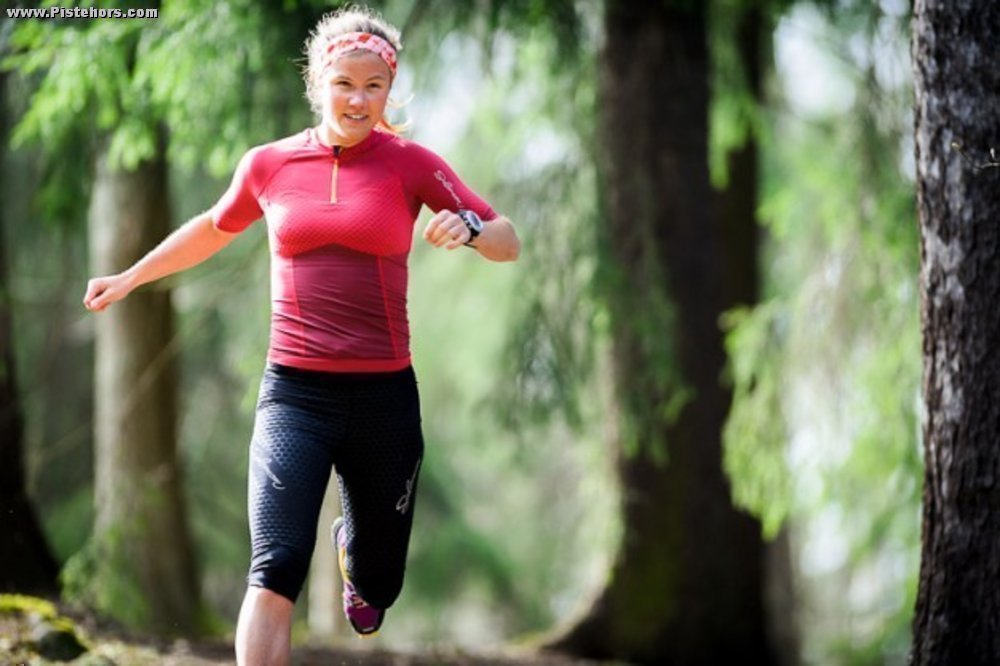 Emelie Forsberg
The rescue has provoked anger amongst some alpinists and guides who complain of seeing people attempting the summit of Mont Blanc in trail shoes. They claim that Jornet is setting a poor example for others. Last summer Jornet's partner Stéphane Brosse died while the pair were attempting a speed traverse of Mont Blanc on skis.
http://emelieforsberg.com/being-rescued/
http://www.camptocamp.org/routes/54021/en/aiguille-du-midi-eperon-frendo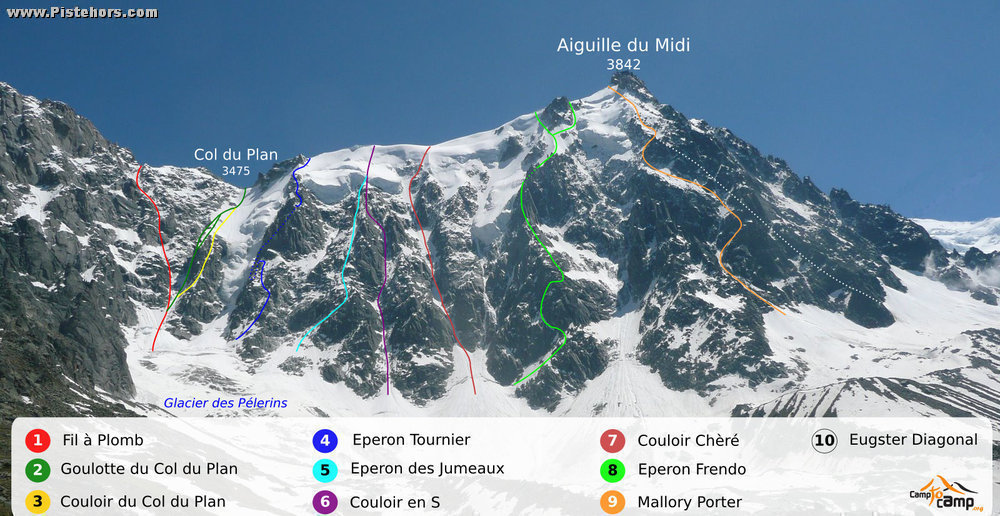 North Face of the Aiguille du Midi (CamptoCamp.org)