After four nights in the open at nearly 4000 meters altitude hopes of finding 21 year old Gaëlle Cavalié were getting slim. Gaëlle, from St Gervais, had taken the Grands Montets lift on Sunday (12 May 2013) afternoon with the aim of climbing the Aiguille Verte (4 122m) by the Couturier couloir then descending by the Whymper.
Due to bad weather on Monday she started the climb at 3am on Tuesday morning. After 300 meters of vertical the other climbers on the route decided to give up leaving Gaëlle to continue alone.
Early on Saturday morning the PGHM in Chamonix took advantage of a break in the poor weather that had blanketed the Mont Blanc range in clouds. They made a pass over the the Couturier. At 6h40 they spotted Gaëlle signaling to them close to the summit. She was apparently unable to climb or descend due to technical difficulties and had sheltered in a crevasse under a survival blanket. She had a mobile phone but there was no signal in the area.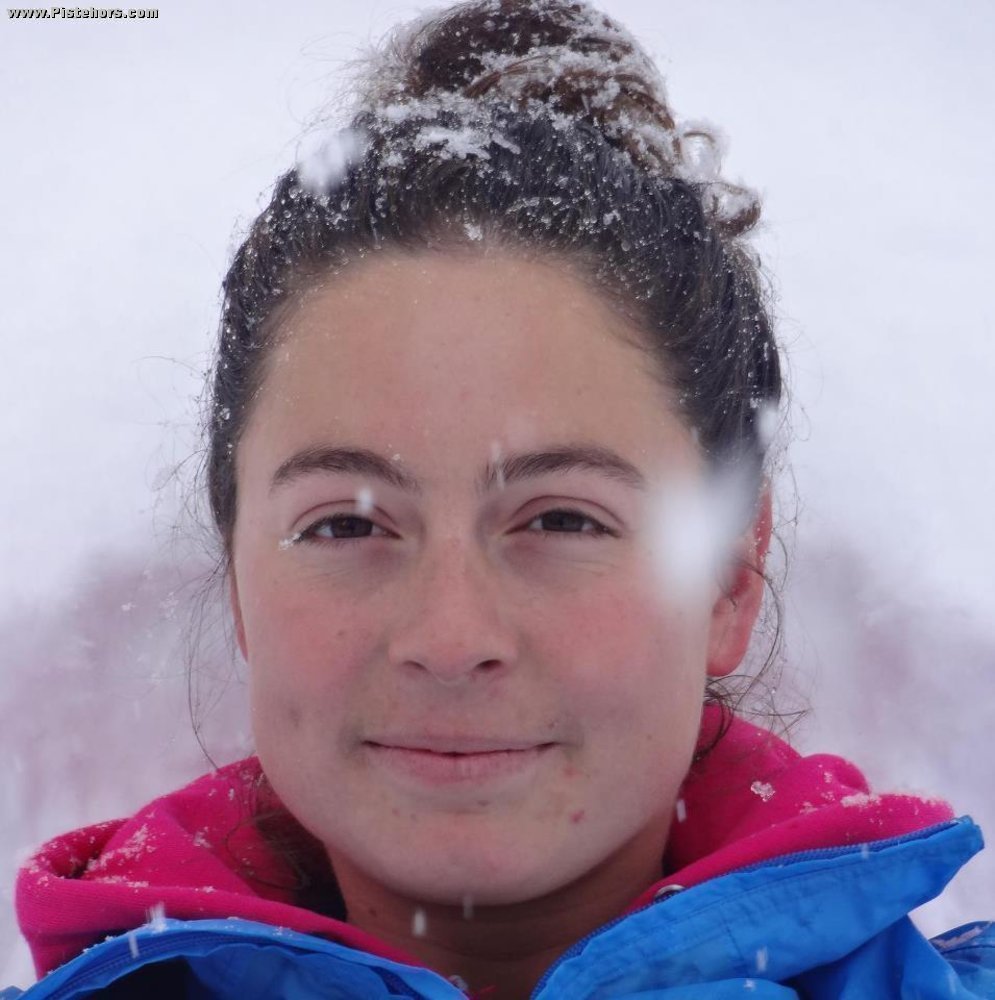 Gaëlle Cavalié
When she heard the helicopter and was able to climb out and signal to the rescuers. Suffering from hypothermia but no other injuries she was transported to hospital in Sallanches. Fresh snow and the avalanche risk (a British team were avalanched on the Italian side of the mountain during the week) meant a ground based rescue could not be attempted.
https://www.facebook.com/gaelle.cavalie
Gaëlle has been speaking to journalists shedding a bit more light on her odyssey
"Before leaving on Tuesday I spent too nights without sleeping at the Grands Montets waiting for a weather window. I found a group with whom I could climb the couloir Couturier but because of the bad weather they made a u-turn. Me, at that moment, I felt good and the topo said after the crux I would find snow and the climbing would be easier. But I went too far to the left and didn't have the strength to descend. I first of all put an ice screw to rest my legs. Too tired to go on or retreat, I then dug a snow cave, I know that was the thing to do if there is a problem.
I knew I would not be rescued before Saturday because I'd seen the weather. I thought about my family all the time, that enabled me to carry on. I believe in God and thought he was teaching me a lesson but wondered how long I had to endure it. I know it was an error to go on alone. I had nothing to eat but could melt a bit of snow. On Saturday morning I heard the helicopter but waited until they were close before getting out my snow shovel and sticking my head out."
Aiguille Vert, Mont Blanc Range