There are a lot of first descents but some really stand out. It is hard to believe that this legendary couloir that is visible from 60 miles from the Po river basin has never been skied but the obstacles are huge: 4 abseils, East facing slope that gets hit by the sun early in the day, difficult weather in the area, the vertical, the lack of information on the snow conditions.
On the 25th April 2013 Mario Monaco decided the time was right. The enormous snowfall this year had filled in the rappels. At the summit, a light breeze with some cloud. At 10h30 the snow had softened enough. The first section was very steep, excellent surface snow with a stable base that was ideal for skiing. The canyon is wide and magnificent despite appearance from the valley.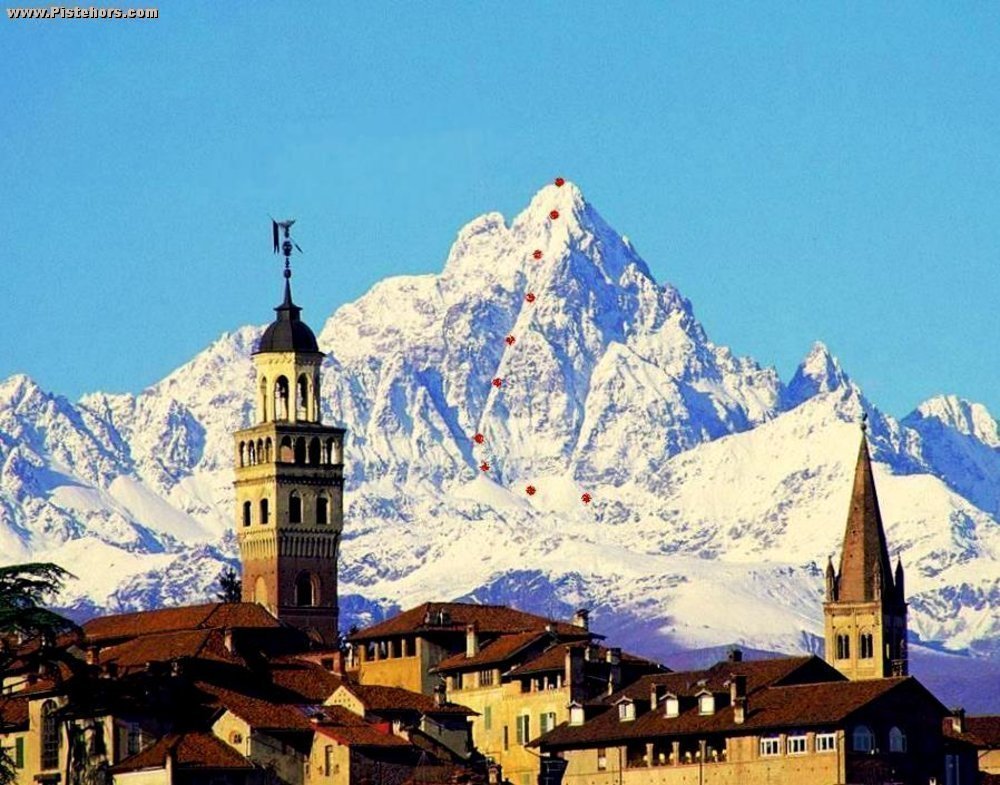 Monviso Canalone E/SE del Lago Grande di Viso
There was plenty of room to make turns. He used a rope only on the first step, the step was only 5-6 meters, normally it is 12 meters. He only used the rope as a running line for security, it would be possible to ski but there was brittle ice on the surface. The snow continued to be good with just a small goulotte that didn't present any problem. The other steps were filled in with snow, they are usually several meters high.
http://www.gulliver.it/gita/136402/
Not forgetting Luca Rolli, Davide Capozzi, Francesco Civra and Julien Herry ski and snowboard descent on the 23rd April 2013 of the East Face of the Aiguille Blanche de Peuterey first skied on the 14th June 1984 by Stefano de Benedetti. This is the first repetition in 29 years.
http://www.lucarolli.com/A._Guida_Alpina_Luca_Rolli/News/Voci/2013/4/24_Aig._Blanche_de_peuterey_-_East_Face.html
Monte Viso