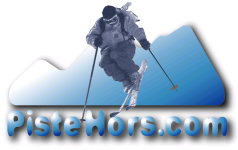 Posted on: 2013-04-27 01:39:44 by davidof
Manslaughter investigation into Arcs piste avalanche
A manslaughter inquiry has been opened by the Albertville prosecutor following the death of a Russian skier at les Arcs on the 29th of March. The 41 year old skier was on an open piste when she was buried by an avalanche.
The inquiry is looking into the reasons behind the avalanche on the Grand Renard red and the precautions taken by the ski resort of les Arcs. The inquiry, which is complex, will probably take several months to report. It must decide if the avalanche was predictable and whether the clearance work carried out was sufficient given the conditions. The sector had been controlled the morning of the slide.
There are some precdents:
On the 21st of November 1992, an avalanche in the ski resort of Val-Thorens hit the open Jean Beranger piste. Ten people were buried; only three were dug out alive. The Gaz-Ex system in couloir 82, the only one mentioned in the avalanche control plan (PIDA), was fired before the piste was opened but without result. In 2006 the Lyon administrative appeal court found the resort responsible for the incident and ordered compensation of 257,500 €.
At midday the 1st January 1996 a group of skiers decided to ski a closed piste on the summit of the Pic Blanc at l'Alpe d'Huez triggering a slide. Six skiers were buried below on the open Sarenne run, one of them died. The family lodge a complaint against the resort.
On the 16th February, 1997 a teenage girl was killed at St Sorlin d'Arves on the blue piste on the Croix de Fer road by an avalanche triggered by an off-piste skier. The mayor and head of piste security were found guilty of manslaughter.
On the 29th January 2006 a group of eight Polish skiers were crossing an itinerary from the exit of the Sache valley leading to the open Echappatoire piste at Tignes. According to piste security the run is neither "marked nor pisted but is widely used to avoid the bottom of the run that is frequently icy". The piste patrol had blasted for avalanches that morning without result. No court action resulted from this incident.
http://pistehors.com/news/ski/comments/val-thorens-avalanche-families-long-wait-for-justice/
http://pistehors.com/news/ski/comments/eight-killed-in-avalanches-across-french-alps/
Comments